Only a little more than fifty years have passed since the creation of the first quantum generators (maser and laser), but during this time such a number of devices based on the use of lasers has been developed that it is difficult to imagine our life without using quantum generators. This is the use of lasers to print documents,
laser show in Kiev
and other cities of the world, recording and reading optical disc information, laser surgery and even laser
weapon
.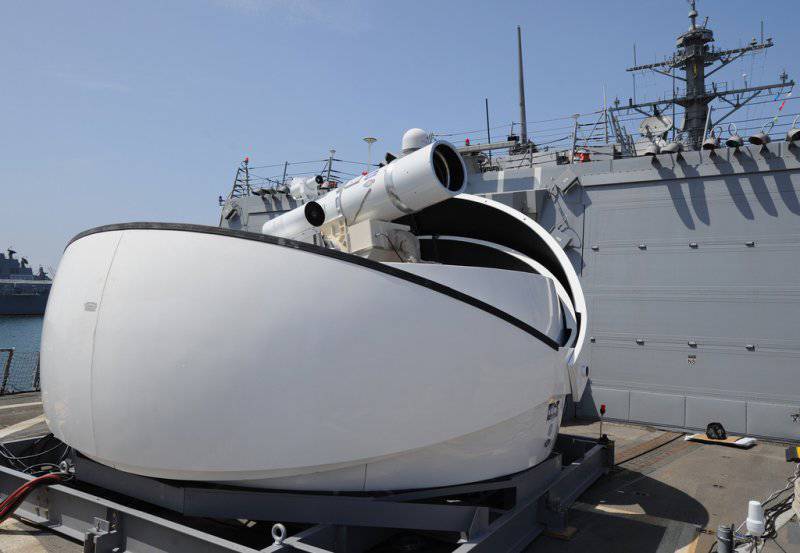 Today, many countries are intensively developing laser weapons that would allow them to hit enemy manpower and equipment over long distances with maximum efficiency. It is believed that the leader in the development of laser weapons is the United States, which reported that the first versions of ship's laser guns will be used starting in fiscal 2014. It is worth noting that last year the Americans stated that laser guns on warships of the US Navy will be used, at best, from 2016. If you believe the representatives of the American
fleet
, then the development can turn into a real weapon for as much as 2 years ahead of schedule.
It is reported that increasing the productivity of work relating to laser weapons in the United States, has manifested itself after last year's tests. In the summer of 2012, the US destroyer Dewey was able to hit an unmanned aerial vehicle with the help of an experienced military laser system located on its deck. The distance to this device at the time of the defeat was only a few tens of meters, but the Americans reported that in less than a year, the intensity of the laser beam of the cannon had almost doubled, as did the range of the target. It is planned that prior to the start of 2014, the ship-type laser system will undergo an even more substantial modernization, which will allow the US Navy to equip it.
While the laser gun is planned to be used for non-lethal operations. That is, the laser is going to disable the electronics of the enemy, to lead the destruction of unmanned targets. However, over time, after increasing the power of such weapons at times, it can be used even for sinking enemy ships.
The US military itself and the developers who participated in the testing of the laser gun, note that the emergence of this type of weapon today can be compared with how in the era of swords, spears and shields suddenly appeared small arms type. The laser can make a real revolution in military affairs in the near future.