This year, the Russian Navy will receive three new submarines. Two of them are the nuclear rocket carriers of the 955 "Borey" project and one more is an atomic multi-purpose submarine built according to the 855 "Ash" project. This information was provided by Andrei Vernigora, director of the department of the main military department for the provision of state defense orders.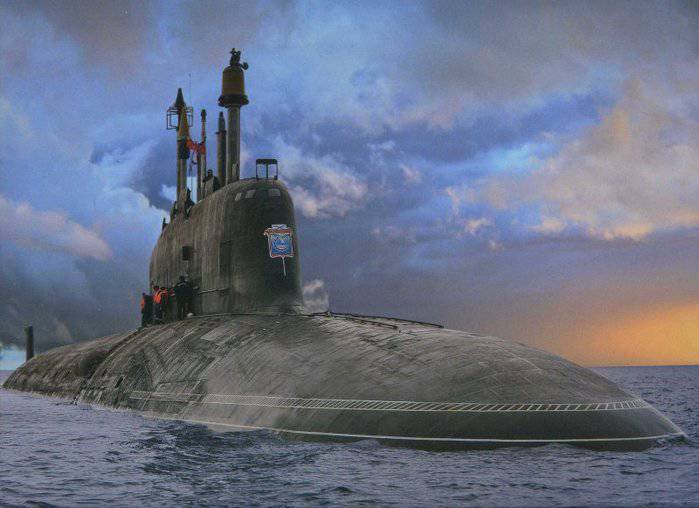 Vernigora stressed that the pace of work, which is recorded in relation to new submarines, allows us to say that the boats will be sent to the fleet in the current year. The first serial submarine of the Borey project, which will be transferred to the Russian Navy in September 2013, will be the Alexander Nevsky. Approximately in November-December, the second submarine of the same project, the "Vladimir Monomakh", will be handed over to naval sailors. Tests of these submarine cruisers are being carried out, after which the boats will go to military bases.
Before the submarine of the 855 "Ash" project will be handed over to the Navy, it is necessary to conduct all types of state tests, including firing with the use of shock
weapons
. This boat, presumably, will also come to the fleet in December. The name for it is already defined. This is Severodvinsk.
If you recall the words of Sergei Shoigu about the full course of modernization of the Russian Navy
fleet
then, by 2020, 54 surface ships and 24 submarines of various classes should enter service. The total cost of upgrading the fleet is budgeted as part of a whopping 5 trillion rubles.
24 submarines for 7 years are impressive plans. Literally,
wholesale boats for sale
from manufacturers, which should bring them substantial income and contribute to the development of production capacity with the involvement of new personnel. By the way, it is about the staff that there is a serious discussion today. The acuteness of the issue lies in the fact that many military-industrial enterprises have lost high-class specialists over the years of lack of money. In addition, young people reluctantly go to these factories, as they are dissatisfied with the level of funding. In order to attract highly professional workers and engineers, it is necessary to solve the accompanying social problems, which are primarily related to the provision of housing. The housing problem is also of concern to those who have worked for decades in defense industry enterprises, but have not received an apartment. It is possible that the new program of modernization of the Russian fleet will help solve these problems.