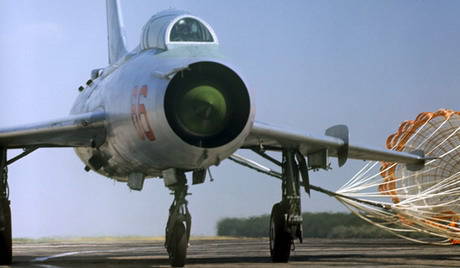 A monument to this aircraft at one of the military bases of India was proposed by the Ambassador of the Russian Federation Alexander Kadakin.
The book dedicated to the Soviet fighter MiG-21, presented in New Delhi. Its edition is timed to the 50 anniversary since the start of the supply of these aircraft to the Indian Air Force. The solemn ceremony was attended by the military, including former pilots, diplomats and representatives of the Russian MiG Aircraft Building Corporation.
The authors of the book "From beginning to end: 50th anniversary of the MiG-21 fighter in the service of the Air Force" became a former marshal
aviation
Of India, Philip Rajkumar and the head of the Society for Aerospace Research, Pushpindar Singh, the Russkiy Mir Foundation Information Service reports.
"This book will serve the Russian-Indian friendship and cooperation as a monument to the celebrated heroic" workhorse "- the MiG-21 fighter," said Russian Ambassador to India Alexander Kadakin. He proposed to set up a monument to this aircraft in honor of the anniversary on one of the military bases of the republic.
The agreement on the supply of MiG-21 to India was signed in 1962 year. In 1967, the Indian corporation Hindustan Aerototiks handed over to the Indian Air Force the first MiG-21, built here under a license obtained from the USSR. More than 260 MiG-21 fighters are still in service with the Indian Air Force.