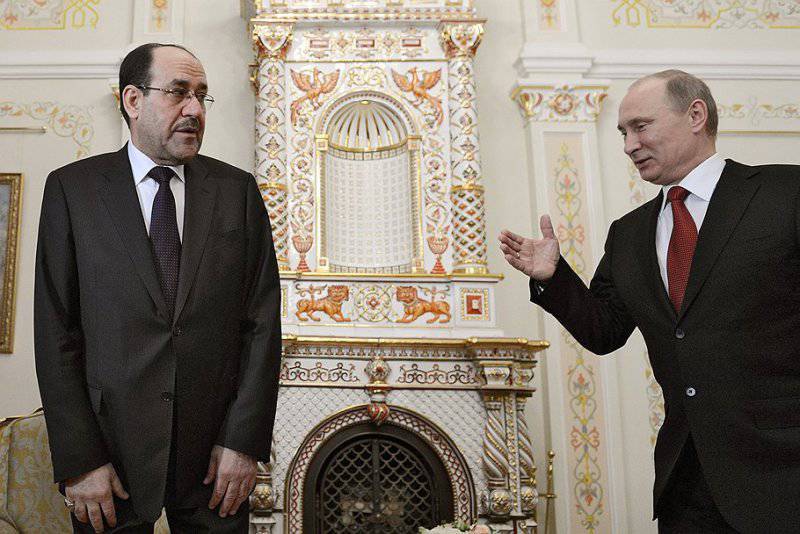 Iraq initiates new supply agreement
weapons
from Russia after the scandalous cancellation of the previous treaty, said on Wednesday the deputy of the Iraqi parliament from the State Law bloc of Prime Minister Nuri al-Maliki Ali ash-Shalia.
"The Iraqi delegation initialized a new defense agreement in Russia a few days ago, including heavy and medium-heavy equipment for the same amount that was specified in the previous contract, canceled due to corruption," the MP said, RIA reports.
News
».
As the newspaper VIEW, reported recently, a contract for the supply of Russian weapons to Iraq has received contradictory information. So, 4 in March, Iraqi Foreign Minister Hoshyar Zebari said that Russia would provide the country with helicopters and air defense batteries before the summer.
Three days before the FSMTC, Alexander Fomin, said that Russia and Iraq had not signed contracts for the supply of weapons and military equipment.
February 13 General Director of Rosoboronexport OJSC Anatoly Isaykin informed that contracts with 2012 billion dollars were concluded with Iraq in 4,5 year, but they have not yet entered into force.
Recall that in October last year, the Kremlin's press service reported that Russia and Iraq during the visit of Prime Minister Nuri al-Maliki to Moscow concluded a package agreement in the field of military-technical cooperation worth 4,2 billion dollars.
However, on November 10, Western mass media, citing Iraqi government spokesman Ali Mousavi, spread information that the Iraqi leadership canceled an agreement with Russia for the purchase of weapons worth $ 4,2 billion due to suspicions of corruption.
Later, Iraqi Defense Minister Saadun ad-Dulaimi called false information about the cancellation of the contract. He also refuted the statements of the representative of the Prime Minister of Iraq Nouri al-Maliki Ali Mousavi that a corruption component was found in the deal.
In December, Putin discussed with Nuri al-Maliki the implementation of the agreements that were reached in October.