Tupolev OJSC together with FGUP GosNII AS, FGUP OKB Elektroavtomatika them. P.A. Efimova "and GLITS them. Chkalov completed bench tests of the upgraded on-board equipment complex of the first stage of the modernization of the strategic aviation strike complex Tu-160.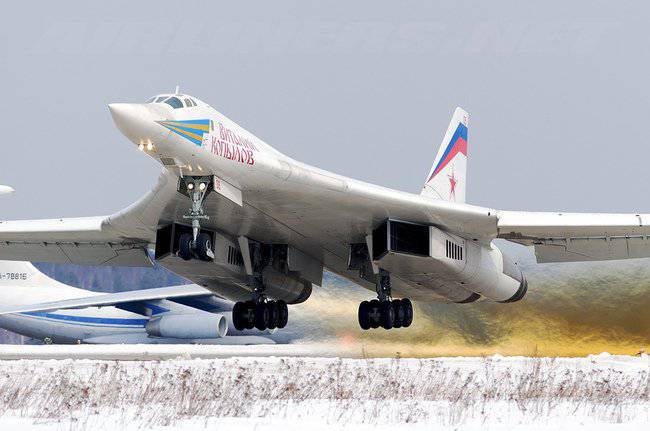 According to the press service of JSC Tupolev, the tests were carried out on a complex semi-natural stand, as a result of bench workings, a conclusion was obtained that flight tests were to be carried out in the 2013 year.
The upgraded aircraft will receive a number of new systems on modern elemental base, differing in advanced features and increased reliability.
Tupolev OJSC, together with FSUE GosNII AS and cooperative enterprises, are working on the creation of semi-natural simulation stands for working out the whole range of specific tasks of onboard equipment complexes of modernized and newly developed long-range aircraft
aviation
based on Russian technologies and element base, corresponding to the concept of integrated modular avionics with open architecture.
Simulation of jamming and target environments, high-performance simulation computing systems, together with a full-scale cockpit and on-board equipment, make it possible to completely simulate long flights to perform combat missions. Similar solutions are used today to simulate the most critical stages of takeoff and landing of civilian and special aircraft.