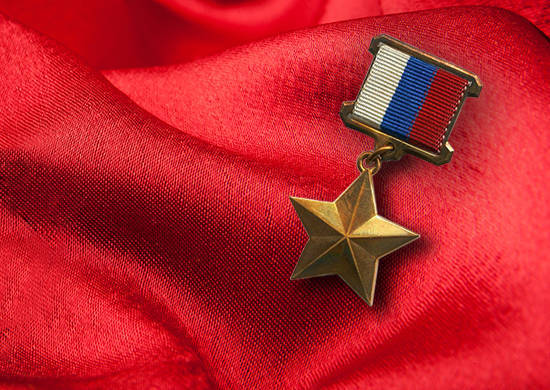 20 March 1992, the President of Russia signed the Law of the Russian Federation "On establishing the title of Hero of the Russian Federation and the establishment of a special distinction sign - the Gold Star medal.
The first Hero of Russia was the representative of the Air Force - the head of the Lipetsk center for combat training and retraining of flight personnel Major General
aviation
Oskanov Sulambek Susarkulovich.
The high rank was given to him for courage and dedication shown when 7 performed 1992 in February of a flight task, during which aircraft failure occurred and General Sulambek Oskanov at the cost of his life prevented the fall of the aircraft to a populated area.
In total, in the military chronicle of modern Russia, the title of Hero of the Russian Federation was awarded to 580 military personnel, 63 of whom continue their military service in the Armed Forces of Russia, including Defense Minister of the Russian Federation, Army General Sergei Shoigu.