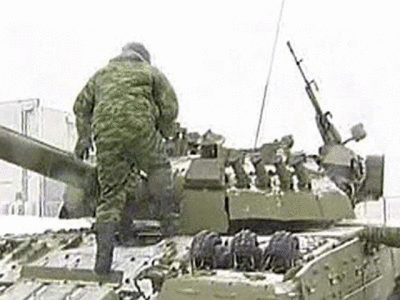 In the infamous Elan garrison in the Urals, a grenade fired from a draftee
a tank
. The incident happened after night exercises, and tank commander Dmitry Otstavnykh did not check if there was anyone on the armor when he discharged his car.
Outside was a driver Raushan Fatikhov, who received a ruptured spleen, crush kidney, intra-abdominal bleeding and experienced acute blood loss, ITAR-TASS reports.
The victim was taken to a military hospital, where he was operated on. Doctors have assured Life News that Fatikhov has a chance of recovery.
On the tank commander Retired investigators opened a case of violation of the rules of treatment of
weapons
and objects of increased danger to others.
Note that there are many tragic stories about soldiers and officers of the Elansky garrison. So, 24-year-old private Dmitry Bogoderov from this garrison was treated for antritis. When he began to faint in the ranks and lose memory, he was hospitalized. It turned out that he has brain cancer.
The loudest state of emergency was the death of ordinary Ruslan Aiderkhanov. The conscript killed 31 August 2011 of the year - he was found hanging from a tree. Examination of the body showed that he died as a result of suicide. But Ayderkhanov's relatives did not believe in this version - they told about numerous injuries on his body. The investigators explained that the knife wounds were incisions from the autopsy, and the abrasions on the face and hands were due to convulsions when hanging from strikes against the knots of the tree. In July, the case of the death of a soldier was closed.