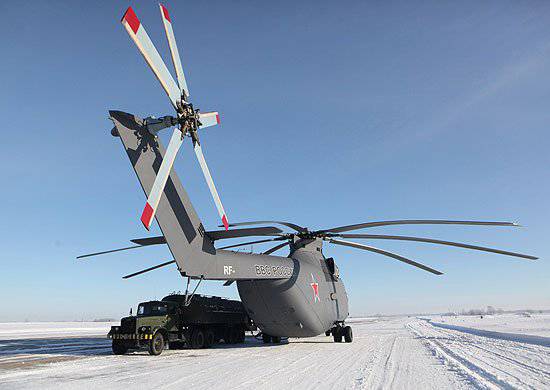 Army training completed in the Central Military District
aviation
during which pilots improved the skills of piloting transport-combat and airborne helicopters.
The event involved more than 10 transport-combat helicopters Mi-8 and transport-assault Mi-26, including those that entered service earlier this year, from two military aviation bases Kamensk-Uralsky (Sverdlovsk region) and Uprun (Chelyabinsk region).
The pilots of the helicopters have worked out standards for the loading of military equipment and personnel on board the aircraft and their disembarkation (unloading) in a given area. The tasks were carried out both during daylight and at night, in conditions of minimum visibility.
The pilots praised the characteristics of the new Mi-26 transport assault helicopters. During the execution of tasks, they are well helped by a color monitor, to which the image of the load on the external hitch taken by the video camera is transmitted. Helicopter maintenance is facilitated by the increased number of sensors that record its technical condition.
The training took place in the airspace of the Sverdlovsk, Chelyabinsk and Kurgan regions.