Events related to the activities of OJSC Oboronservis at a time when this structure, which is part of the Ministry of Defense of Russia, was managed by Yevgeny Vasilyeva, caused a great public response in Russia. At the same time, the structure of Oboronservis included, and continues to be, judging by the information published on the official website of the company, several companies whose reputation has been tarnished. After the corruption scandal
company closure
it never happened, but instead the management of the company was replaced.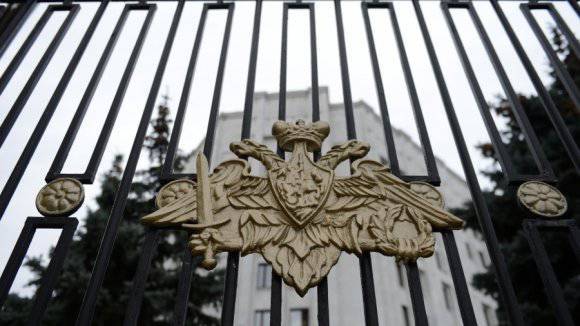 Consider what firms are part of Oboronservis today.
Slavyanka firm, established in 1995, continues to be listed as a member of the company. According to the description, Slavyanka OJSC is called upon to solve the following tasks: to manage the residential real estate fund of the Ministry of Defense, as well as to carry out a full range of works related to the maintenance of infrastructure systems. The structure of JSC "Slavyanka" consists of four hotel complex, operated on a commercial basis.
Today, Voentorg is a member of Oboronservis, which is committed to providing services for providing military personnel with uniforms, food, and also provides domestic services (for example, using the bath and laundry complex). The structure of Voentorg includes four departments of trade in military districts, as well as JSC 43-th TsEPK-Central Experimental Production Plant. Voentorg was created in 2009 year according to the personal order of the Minister of Defense.
In addition to these two companies, about which many have already heard, the company Oboronstroy is part of Oboronservis. This company is engaged in the fact that it builds facilities, as indicated on its page, in the interests of the Armed Forces of the Russian Federation. In addition, "Oboronstroy" is designed to introduce new technologies in the development of the construction sector of the Ministry of Defense. The company includes over three dozen open joint-stock companies engaged in the construction business in various regions of the country.
Modernization and repair of special military equipment is designed to deal with such a structure of Oboronservis as OAO Spetsremont. It includes repair plants for military purposes, at which work is carried out to restore various pieces of equipment and military equipment, as well as measures to introduce new technologies.
Repair
aviation
equipment is engaged in Aviaremont OJSC, which is part of Oboronservis.
As you can see, firms continue to work in their own directions. In some of them, the replacement of leadership.