Preparing for Luftwaffe raids: The invaluable contribution of Muscovites to the defense of the capital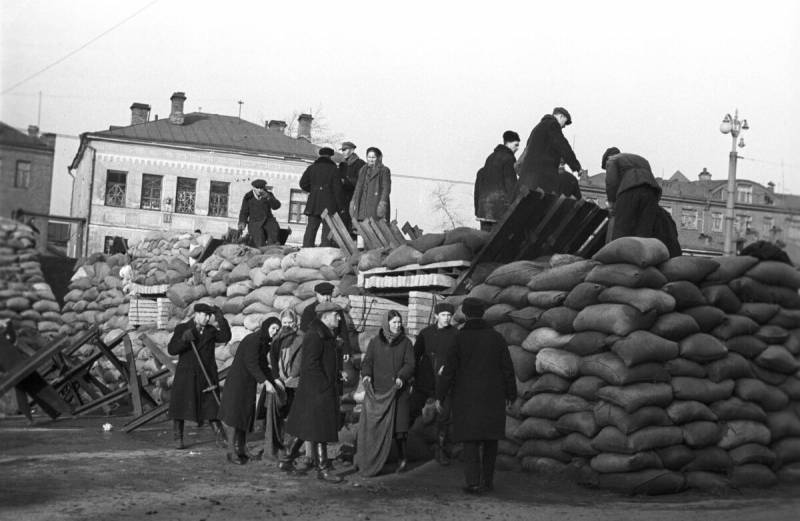 Before the invasion of the fascist invaders into the territory of the USSR in June 1941, our country as a whole, as well as the capital in particular, were preparing for a likely armed confrontation.
In the 1930s, preparations for war began in the USSR, including in the field of air defense.
In Moscow alone, 5000 bomb shelters and 3000 gas shelters were built, and exercises and training were conducted among the civilian population.
In 1938, military training for women was introduced. In 1939, 10 million gas masks were produced, which completely covered the need for them.
On June 22, 1941, a threat to Moscow and the Moscow region was announced, and already on the 24th, the first air raid drill was carried out in the capital, revealing shortcomings in the organization of air defense.
Meanwhile, as he said during a conversation with the host of the Digital Channel
story
» Director of the "I Remember" Foundation Artem Drabkin, local residents played a huge role in the defense of the capital of the USSR.
The expert cited several facts from the memories of Muscovites who survived Luftwaffe raids.
First of all, people taped the windows crosswise so that during the bombing the glass would not "fly out" from the shock wave, forming a huge number of secondary fragments. For this manipulation, newspapers were usually used, which were glued to the surface of the window glass using paste.
At the same time, as Drabkin put it, Moscow in 1941 was completely different from today. It was almost all wooden. Even stone houses had wooden floors and rafters.
Thus, if an incendiary shell hits it, then only a "box" will remain from the house. In this regard, Muscovites carried sand into their attics, pouring a layer of about 20 centimeters.
In addition, barrels were brought into the attics, which were then filled with water, as well as improvised tongs, which could be used to take a German magnesium-based incendiary projectile and throw it outside or immerse it in that same container.
However, such manipulations were very risky. As Drabkin said, for every thousand of the above-mentioned "lighters," there were four that, in addition to magnesium, contained a charge of TNT.
For orientation at night, all residents were given special phosphor badges in the shape of a daisy, which emitted a dim light in the pitch darkness of the city. Other lighting devices were prohibited from being used for blackout purposes.
Speaking of the last one. According to the memoirs of Muscovites who survived the fascist raids
aviation
to Moscow, the blackout after the air raid was announced was mostly attended by schoolchildren. In each house, a senior person was appointed who knew all the neighbors and could warn them in time if they suddenly forgot to draw the curtains or turn off the lights.