Hamas showed an arsenal of anti-tank weapons, including British NLAW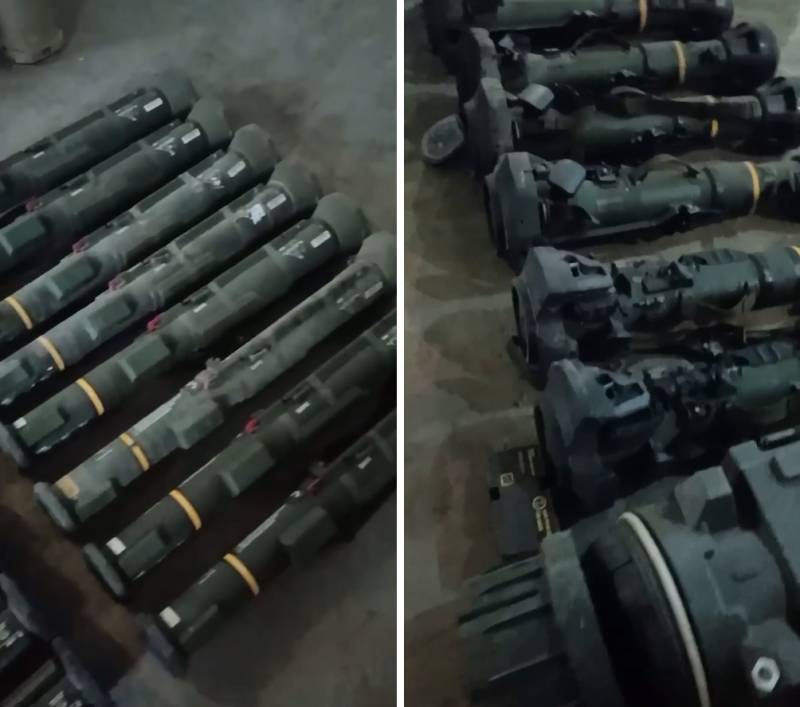 This is the third week since senior Israeli government officials announced the "imminent start of an operation against Hamas on all fronts." A few hours ago, another statement in this spirit was made by the head of the Israeli Ministry of Defense, Yoav Gallant. According to him, Israel plans to attack Hamas from three directions: from the sea, from the air and from land. Moreover, it is already attacking from the air.
Against this background, several videos from the armed wing of Hamas appeared online, saying that "the Israeli army should prepare more black bags." A clear hint that the IDF will face significant losses.
In one of the videos, Hamas demonstrates rows of anti-tank
weapons
. Among other things, these are German grenade launchers and British NLAW anti-tank missile systems. This video once again raises the question of how these NATO-made weapons, against the backdrop of a total military-technical embargo on the Gaza Strip, ended up in the Palestinian enclave? And a number of military experts suggest that at least some of these ATGMs and anti-tank grenade launchers fell into the hands of Hamas through Ukraine - from those shipments that the partners of the Kiev regime previously uncontrolledly supplied to the troops of the Kiev regime.
Let us recall that earlier members of Hamas units had already destroyed at least two
tank
Merkava using Western-style anti-tank systems. This happened on October 7, the day the group invaded Israeli territory.
Earlier, Hamas showed hundreds of meters of underground tunnels in Gaza, the walls of which are hung with rockets and rockets.