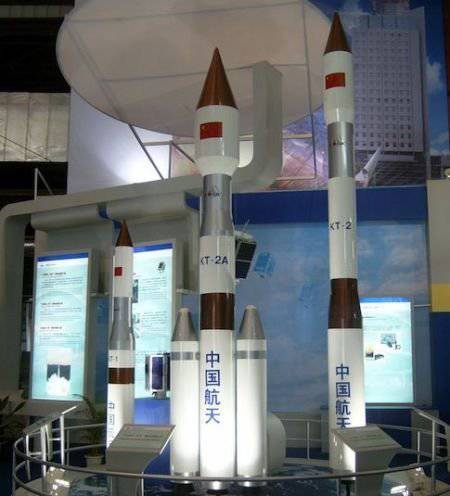 Back in October last year, American media reported that China was preparing a test of a new Dong Ning-2 anti-satellite missile (DN-2) with a kinetic interceptor, but the test was postponed.
4 in January, the American organization "Union of Concerned Scientists" wrote in its blog that in the near future, China will report on the launch of this rocket. The Pentagon expressed "very great concern" about the possible testing of the anti-satellite
weapons
.
In January, 2007, China conducted the first test of an anti-satellite rocket, which ended with the destruction of an exhausted meteorological satellite resource at an altitude of 558 km. Thousands of fragments of this device are still in orbit, representing a threat to manned spacecraft and satellites. The second test of the missile, which received the western designation SC-19 (developed on the basis of a ballistic missile KT-2), was conducted in January 2010 year. The test had a dual purpose - "testing anti-satellite and anti-missile capabilities."
According to US forecasts, China may experience DN-2 for several weeks. The height of the destruction of the target is estimated to be over 22 thousand kilometers. The Pentagon made a statement saying that "we are closely following the development of the Chinese armed forces and call on the authorities of this country to show greater transparency regarding their capabilities and intentions." China is developing other technologies, including the creation of electronic and electromagnetic interference to the enemy satellite constellation and the use of a laser beam to hit orbiters.