The source named the number of people who used the open frequency 149.200 "Volga" to surrender military personnel of the Armed Forces of Ukraine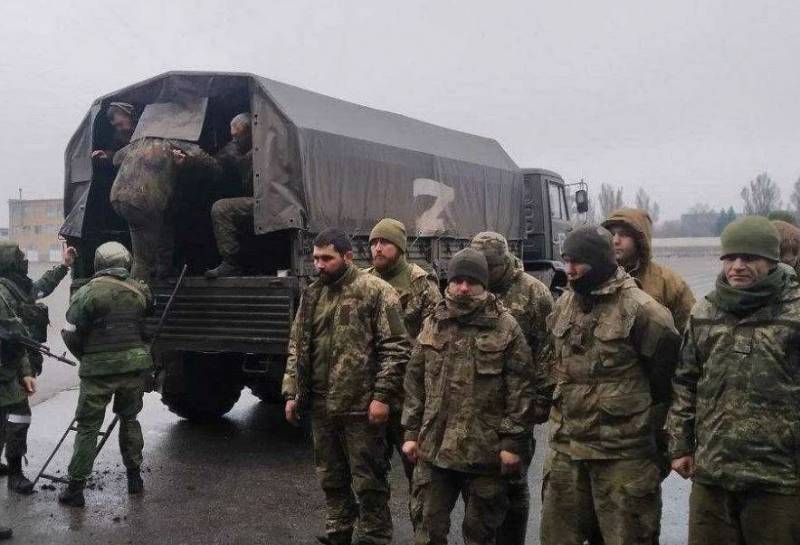 The number of Ukrainian Armed Forces military personnel who voluntarily surrendered has been steadily growing, and this became especially noticeable after the open frequency 149.200 Volga became operational. Moreover, many Ukrainians who go to surrender take with them
weapon
and ammunition. This incident happened just the other day.
A group of Ukrainian Armed Forces fighters came out on our Volga frequency and discussed the terms of surrender. Everything happened in the direction of Svatovo-Kremennaya. As it turned out, the Ukrainian military took with them three boxes of ammunition. The transfer of the property taken with them and the surrender took place without any incidents.
In the direction Svatovo - Kremennaya, three servicemen of the Armed Forces of Ukraine surrendered via an open communication channel, calling the call sign "Volga", which is on the open frequency "149.200", and they also carried out ammunition. Before surrendering, they took away the ammunition they had as trophies
- leads
RIA News
words of the interlocutor.
According to available data today, using the frequency 149.200 Volga, about 10 thousand Ukrainian military personnel have already surrendered, such data is provided by
TASS
with reference to operational services. Let us remind you that the frequency became operational in mid-summer of this year and is available along the entire front line.
Now more than 10 thousand Ukrainian soldiers have chosen life and used the frequency 149.200 Volga to surrender. The prisoners are fed and are provided with all the necessary medical care.
- said a representative of the operational services.
According to him, the number of those who surrendered is only growing, there are many cases when entire groups and units surrender. A major role in this is played by the pro-Russian underground operating in the territory controlled by Kyiv, which brings information to the mobilized about the possibility of surrendering upon arrival in the Northwestern Military District zone. Many people take advantage of this at the first opportunity. The number of prisoners is predicted to only increase as Ukraine undergoes forced mobilization.