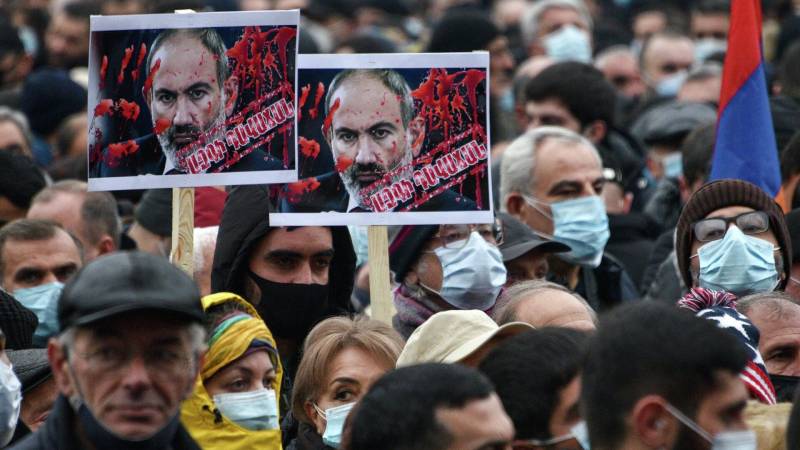 I'll start with a definition. What is the "Right of the Strong" and why is it so important in this context.
The rule of the strong is a concept that denotes the presence in society of informal laws, where strength and power are assigned paramount importance. This means that laws and regulations can be ineffective when faced with the actions of a stronger party. The presence of the right of the strong in society depends on socio-economic factors.
"Informal laws" seem to seem frivolous, but the problem is that they sometimes work no worse than formal ones. If you translate "The right of the strong" into ordinary language, you get "Because I can."
It was precisely according to the "Right of the Strong" that the United States and its vassals began special operations in Yugoslavia, Libya, Afghanistan, and Iraq. According to the "Right of the Might," ours entered Afghanistan and Ukraine. Afghanistan, however, is an exception, because both ours and the Americans came out of it, the only question is who came out under unfurled banners, and who left very urgently. A trifle, of course, but some are still uncomfortable remembering their retreat. More precisely, overseas they somehow prefer to forget it altogether, much like the "successes" in Vietnam.
Today we can observe how Azerbaijan implements the "Right of the Strong"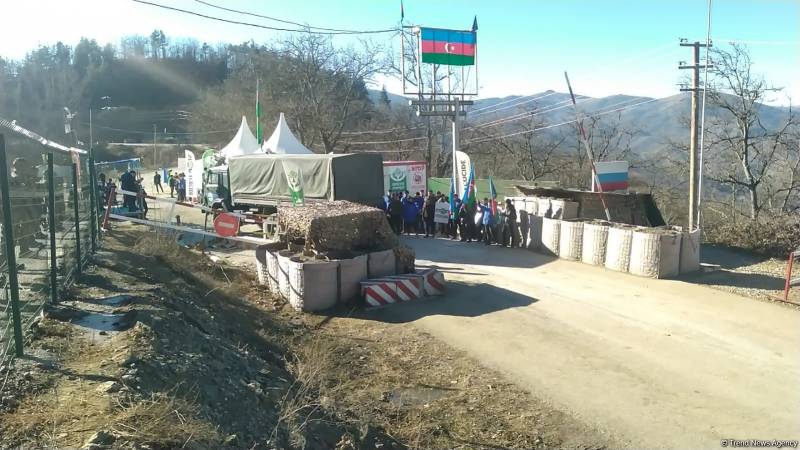 We are talking about the blockade of the Lachin road, because of which problems really began in Karabakh. Baku stages its actions as if Karabakh is an illegally occupied territory of Azerbaijan, for the return of which all methods are good. Including the hunger of the residents of Karabakh.
However, this is exactly what the Azerbaijanis think. Condemn? Oh no. Having talked with many representatives of this people, I generally understand and accept their policies. In the end, they do not have calls for clearing Karabakh to the last Armenian; in general, they have a choice. They are simply a stronger side and can afford what Yerevan cannot afford.
But we are talking about Armenia, and here it is appropriate to ask the question: what can Yerevan do?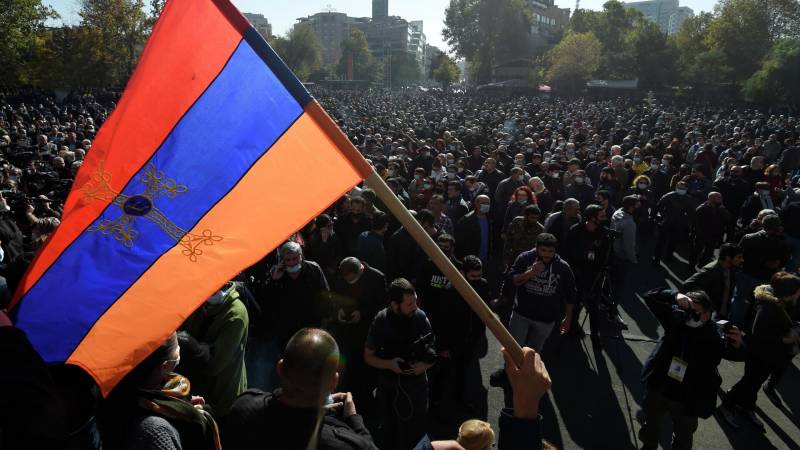 Nothing. The Armenian army lags behind the Azerbaijani army as much as the self-defense units of Karabakh lag behind the Armenian army. Despite Russia's constant assistance in technical terms, the Armenian army is inferior to the Azerbaijani in many ways.
What can, or rather, what is Yerevan doing through the hands of Pashinyan? Conducts a trade. Exchanges Artsakh for Karabakh plus NATO membership.
Now those in the know will say: have you got something wrong? Karabakh and Artsakh are one and the same! But no. Geographically, yes, this is the same area. But politically... Artsakh is on the Armenian maps. Karabakh - in Azerbaijani. And the flags are different. And people... different people in power.
I will say this: Azerbaijan will never give up its claims to this land. Azerbaijanis simply consider it theirs, because it was there that a huge number of revered people were born and, importantly, died: religious leaders, poets, storytellers, scientists.
What can I say, who is the most famous Azerbaijani in Soviet times? I think 8 out of 10 will say: Polad Bulbul-ogly. Polad, son of Bulbul (Nightingale in Azerbaijani). The son of Murtaza Mamedov, who was given this nickname for his voice. Well, Murtaza Mamedov... you understand, from there. As an example.
Can Armenia defend its claims? Leave Artsakh behind? Excluded. Two wars have already been lost, and only thanks to Russian intervention does Armenia even exist within its borders. Moreover, it seems to have retained control over Karabakh. But the situation is gradually reaching a dead end, from which there are two ways out - military and trade.
The military option, as I already said, is unrealistic and super-fantastic, and we will look at this further below. Trader... Well, who can out-trade an Armenian? There are options, but they are really few.
Let's take a look at what is now coming from Armenia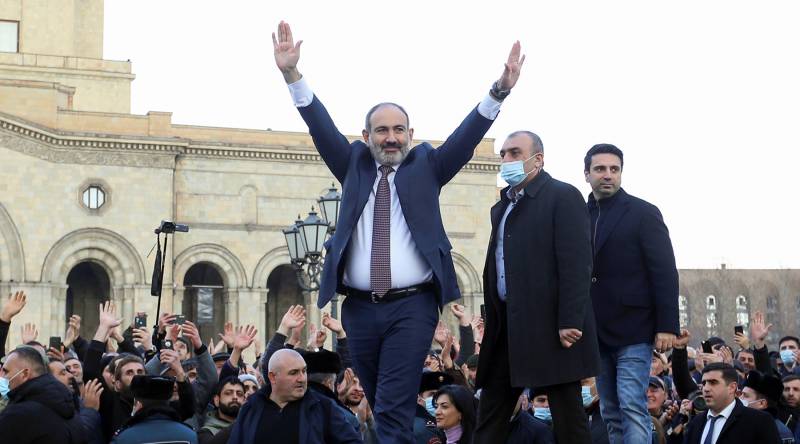 1. In January 2023, Armenia cancels the planned CSTO exercises "Indestructible Brotherhood 2023". The brotherhood turned out to be, as practice has shown, quite destructible, but this is not surprising.
2. In August 2023, Armenia refuses to participate in joint CSTO exercises in Belarus to eliminate an accident at a nuclear facility.
3. Armenian Prime Minister Pashinyan calls it a mistake
"the decision to rely only on Russia in matters of ensuring strategic security"
. He believes that the entire security architecture of Armenia was 100% built on relations with Russia, and today this is not the best option.
"But today, when Russia itself needs weapons, weapons, it is clear that if it wants, it will not be able to meet the security needs of Armenia... Moscow is moving away from the South Caucasus, one day we will just wake up and see that Russia is not here."
- Pashinyan.
4. Armenia recalls its permanent representative to the CSTO and sends him as ambassador to the Netherlands. Apparently, no one is going to appoint a new permanent representative. Considering that Pashinyan has more than once verbally allowed Armenia to leave the CSTO, apparently, they will not be appointed.
5. On September 1, 2023, the Armenian government sent the Rome Statute of the International Criminal Court to parliament for ratification, after which ICC warrants will become binding on the territory of Armenia. This includes an arrest warrant for Russian President Vladimir Putin, issued by the ICC in March.
6. The same Pashinyan accused Russian peacekeepers of not fulfilling their tasks in Karabakh.
"In fact, the Lachin corridor was supposed to be under the control of Russian peacekeeping troops. There are two reasons why this is not the case. Either the Russian Federation is unable to maintain control or does not want to. I think in some places they don't want to, in others they can't."
Several phrases from these points are subject to translation and rethinking.
I'll start with the last one. Here's a shameful rudeness. If one of our readers, who volunteered to win the first contract in Ukraine, had not become a peacekeeper, it would not have been so offensive. But from him I know perfectly well how and under what conditions they breed eagles there on both sides.
In general, the rhetoric of the Armenian side has been very simple since the time of the First Karabakh War. "Hey, Russia, where are you?" Did you hear? We heard. And more than once.
Meanwhile, the anthem of Armenia contains the following words:
Our homeland, free, independent,
What has lived for centuries
He is now calling his sons
To a free, independent Armenia.
...
There is only one death everywhere,
A person only dies once
But blessed is he who perishes
For the freedom of your people.
By the way, the canonical sound is exactly like this: the first and fourth stanzas. The second and third are omitted.
But here's the problem: for some reason it would be preferable for Russians to die for the freedom of the Armenian people. That's right, Armenia signed the CSTO agreement, which also allows you to simply sit and demand that Russia solve all of Armenia's problems. This also applies to weapons; it is known that Armenia received Russian weapons with payment "for later" or debts were later forgiven. And now yes, I need it more.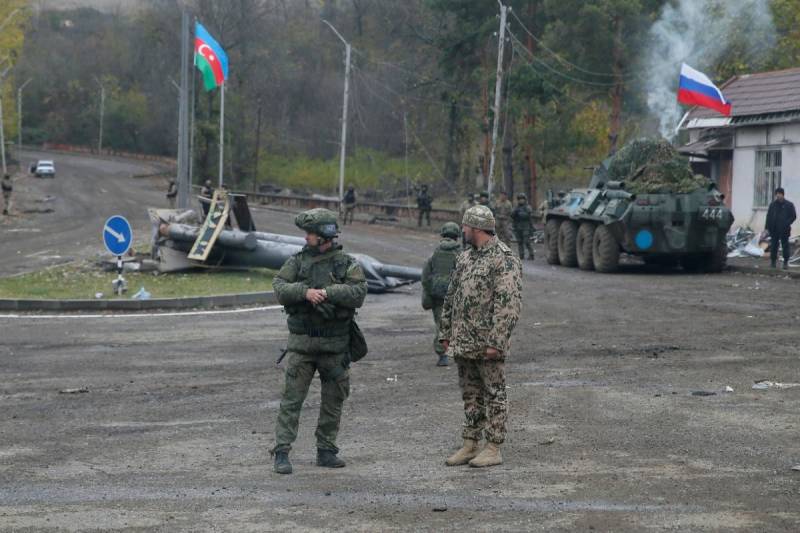 And for the life of me, I don't understand why the representatives of Armenia and Karabakh, who calmly watched how the Azerbaijanis built checkpoints and customs in the Lachin corridor, did not go and restore the status quo, since they were so sure that they were right? No, they expected the Russians to do it for them. With small arms and ammunition for peacekeepers, which is strikingly different from what many had in the Northern Military District.
"The complete impression is that I'm half naked in terms of b/c." But when our Observer finishes his service there, we have already agreed to meet in one small northern town and discuss everything seriously there.
Well, the last point. Joint exercises with the United States "Eagle Partner 11" will be held in Armenia from September 20 to 2023. This, of course, is a trifle. A couple of dozen Americans will arrive, the Armenian military will pretend to be something appropriate for the moment, and that's all. More important are the behind-the-scenes and political exercises that will run in parallel.
Armenia demonstrates a "turn to the West" and a desire to defend itself from all problems with the help of the United States and NATO, which is almost the same thing. Therefore, operations will be practiced for peacekeeping contingents, which are useful within the framework of the NATO Partnership for Peace program.
However, where are our problems in Armenia? Yes, they are connected with Azerbaijan and Turkey. Which, first of all, are NATO members themselves "(Turkey) and almost (Azerbaijan). Here we must understand that the territories that we call "Turkey" and "Azerbaijan" are inhabited by the same people. Turks. And, if, in addition to participating in the NATO Partnership for Peace program, Azerbaijan decides to become a full member of the bloc, Turkey will definitely not cast a veto. But who knows how it might turn out with Armenia...
Therefore, since Pashinyan decided to protect himself from almost a NATO member with the help of NATO, success, as they say, in this field. There's just one problem: NATO doesn't like beggars or those who have territorial disputes.
And here it is already clear: either give Karabakh to Azerbaijan and thereby improve relations with Turkey as much as possible (as much as possible under Erdogan), or... But the problem is that there is simply no other way to solve the Karabakh problem!
Yerevan, which has decided that Moscow's assistance is insignificant and ineffective, will not be able to oppose anything to Baku, which is backed by Ankara, either militarily or diplomatically. There is more of everything: money, population, troops,
tanks
, aircraft and diplomatic weight.
The Baku-Ankara link is a mini-block that will soon determine much of everything that happens in the Transcaucasian region. But Yerevan has nothing in the person of Pashinyan. There is only a desperate desire to somehow secure the country, no matter at whose expense.
And the option is not excluded at all, and there is already information that the United States looks very favorably at the idea of ​​Armenia joining NATO, in which the country will be accepted. In contrast to Turkey, which demonstrates too independent a policy and huge ambitions.
So it is quite possible that the Armenian leadership will completely forget how many sacrifices were made by Armenia for the possession of Karabakh and close the issue of this disputed territory.
Most likely, the situation with Nagorno-Karabakh will be carried out according to Ilham Aliyev's scenario: those who want will accept Azerbaijani citizenship, those who do not want will leave. Politically, everything looks fine, in practice - just remember Ukraine in 2012-2013. "Suitcase, station..." - we've already gone through this. I can't say that I'm sure that everything will be fair.
But this is probably the only way to resolve the situation without another bloodshed. And Azerbaijan will accept the surrender of Armenia, receiving Karabakh. Almost without blood (although something will definitely happen during the filtration process), and this is good, because if Baku launched the Third Karabakh and destroyed the army of both Armenia and Karabakh - it is difficult to say how it would be perceived in the world and - especially important - in Karabakh itself.
Here, of course, there is doubt that Pashinyan thought everything through well. It is very difficult for me to imagine what those who had relatives and friends killed in the first and second wars will tell him. This is a rather delicate moment, but, as they say, these are already Pashinyan's problems.
As for the CSTO...
Pashinyan had complaints against the CSTO about why no one rushed into the last conflict with Azerbaijan on the side of Armenia. His dissatisfaction is understandable, especially regarding the topic of why Armenians should fight and die for Armenian interests. But that's how it happened. Therefore, curtsies to the West are understandable. Moreover, the West is also making advances regarding Armenia's admission to NATO. Everything will be quite logical.
So Azerbaijan will implement its "Right of the Strong" and take Karabakh, Armenia will probably be taken into NATO (like Bulgaria, with a discount on Russian weapons), Turkey will also be happy. Russia... And who is now interested in the opinion of Russia... Once upon a time, the Caucasus was a zone of our interests in full, and the already mentioned Bulbul Mamedov was born not in Karabakh, but in the Shusha district of the Elisavetpol province of the Russian Empire. But that was a long time ago, in a slightly different Russia.
But for now, our guys continue to stand between the Karabakh and Azerbaijani soldiers, not allowing them to grab each other's throats once again. Without succumbing to provocations, of which there are plenty. And causing dissatisfaction with Mr. Pashinyan, who would like several different arrangements.
In the meantime, let's see how Mr. Pashinyan puts Karabakh, relations with Russia and understanding of his people on the scales with NATO membership.