It is reported that December 25, 2012 JSC "Novosibirsk
aviation
production association named after V.P. Chkalov's "(NAPO), finally, must transfer to the Russian Air Force a batch of five Su-34 front-line bombers in accordance with the plan of 2012. It is planned that on the same day this five planes will fly from Novosibirsk to the 7000th base air base at the Baltimore airfield (Voronezh).
The received aviation equipment will be part of the formed second squadron of the Su-34 air group at the Baltimore airfield. It is curious that, according to the Interfax news agency, "currently, specially equipped parking lots of aviation equipment have been prepared at the Voronezh aviation base, including special collapsible modules for storing new aircraft."
According to the plan, on account of the 2008 contract of the year for the production of 32 Su-34 aircraft, NAPO was to build 2012 machines for the Air Force in 10. However, in fact, December 25 will be handed over only the first five aircraft on account of the 2012 plan of the year, and the rest five will be transferred already in January of the 2013 year. Previously, under this contract, four Su-34 aircraft were built by NAPO and transferred to the Russian Air Force in the 2010 year, and six more - in the 2011 year.
Meanwhile, in the process of overflights of the planes planned for the delivery of the 25 in December, another new Su-34 "lit up" in Novosibirsk - with the tail number "12 Red". Earlier, as our blog has already (here and here), Su-34 aircraft of the new construction with "20 Red" and "21 Red" aircraft numbers were noticed.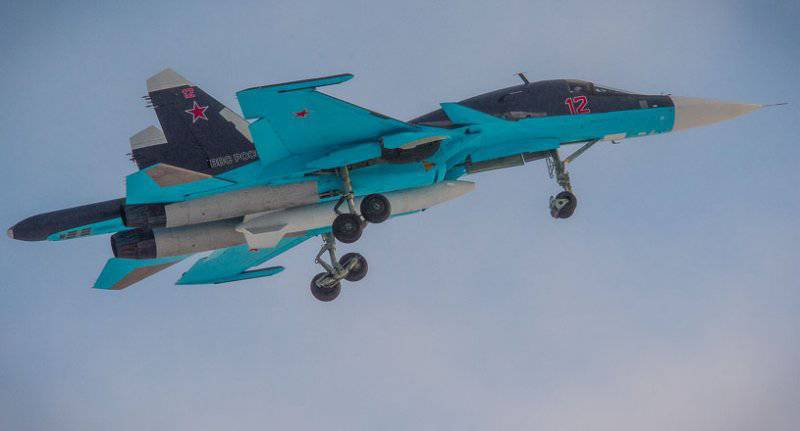 Aircraft Su-34 (tail number "12 red"), built for the Russian Air Force "Novosibirsk Aviation Production Association named after VP Chkalov". Novosibirsk, December 2012 of the year