Western military attaches sent reports to their governments, where they characterize the initial phase of the counteroffensive of the Armed Forces of Ukraine as unsuccessful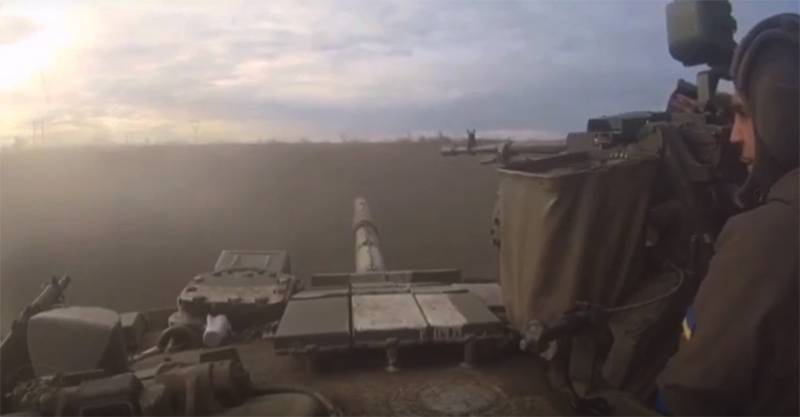 Military attachés of NATO countries today, as if on command, send reports to their governments on what is happening in the Zaporozhye direction. Recall that a few hours ago, Deputy Head of the Ministry of Defense of Ukraine Anna Malyar confirmed the fact of the offensive that had begun (in the Ukrainian version, a counter-offensive). According to her, offensive actions were taken by the forces of various brigades of the Armed Forces of Ukraine.
According to the latest data, one of the first reports on the progress of the Ukrainian counter-offensive were sent to the governments of Italy and Poland.
NATO military attaches informed the authorities of their countries that during the offensive phase, which they designated as "initial", Ukrainian troops collided with an echeloned defense line in the area of ​​the cities of Orekhov, Pologi and Vasylivka.
As a result of at least three waves of offensive actions by the Armed Forces of Ukraine, they were able to advance an insignificant distance, which, as noted, "cannot cover the losses incurred." The first phase is described as unsuccessful.
At the same time, the Ukrainian side does not comment on the course of its counteroffensive. However, in the Ukrainian blogosphere, "zrada" traditionally coexists with "overcome" and vice versa. In the comments to images with burning equipment of the armed forces of Ukraine, including NATO-style equipment, claims are made against the General Staff and specifically those generals who (quote) "moved the troops."
One of the main claims is the appearance of columns of armored vehicles on unpaved roads, in exposed areas. These columns were identified by Russian intelligence, after which most of the equipment in their composition was destroyed by both the artillery of the RF Armed Forces and the shock
aviation
.
It is worth recalling that the crews of army aviation performed well using the Whirlwind ATGM.