The Ukrainian Navy warns of a high risk of missile strikes, Russia brought Caliber carriers to the Black Sea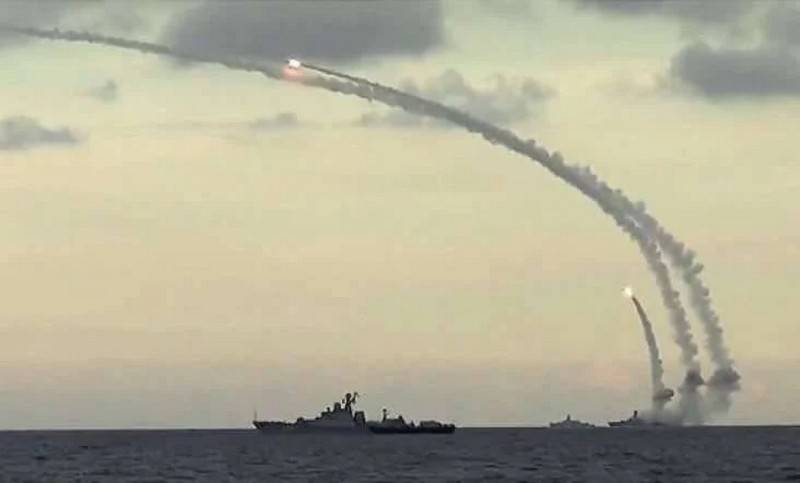 A high probability of a missile strike remains in Ukraine, the command of the Black Sea
fleet
launched several carriers of Caliber sea-based cruise missiles into the sea. The press service of the Ukrainian Navy warns about this.
According to the Ukrainian Navy, as of June 2, 2023, seven warships of the Black Sea Fleet are on combat duty in the Black Sea, among which are three Caliber carriers with a total salvo of 20 missiles. Russia is expected to launch a night-time missile strike, this time with Kalibr, as the last few strikes have been air-launched cruise missiles.
As of June 2, seven enemy ships are on combat duty in the Black Sea, including three carriers of Caliber cruise missiles, a total salvo of up to 20 missiles
- said in the message of the Ukrainian Navy.
Another Caliber carrier is located in the Mediterranean Sea, but Kiev does not expect a strike from this direction. Also, Caliber carriers are part of the Caspian Flotilla, but for some reason they are not taken into account in Ukraine, although attacks on Ukraine from there were repeatedly delivered.
Recently, Russia has been delivering almost daily precision strikes.
weapons
on military installations of Ukraine, using not only land, sea or air-based missiles, but also
drones
-kamikaze type "Geranium-2". The targets are warehouses with ammunition, storage sites for military equipment and weapons received from Western countries, as well as decision-making centers. The day before, ours hit anti-aircraft systems covering key military facilities in Ukraine.