US Secretary of State promised Ukraine to help create the "army of the future"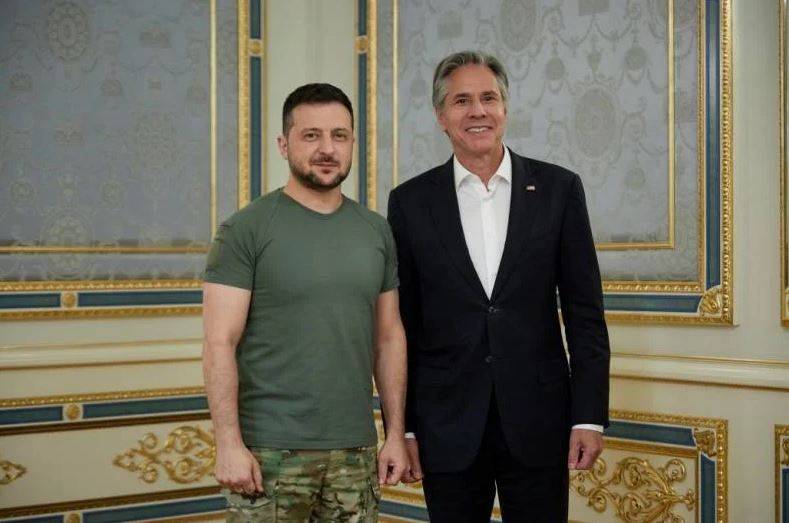 The head of the US State Department, Anthony Blinken, once again demonstrated Washington's position on the Ukrainian conflict. He stated that all proposals for peace without the withdrawal of Russian troops cannot be accepted, and Ukraine should be engaged in the construction of powerful armed forces.
Any negotiations in the current situation, that is, with the preservation of borders along the front line, according to the head of the State Department, will only lead to Russia strengthening its position and then launching new attacks against Ukraine. Therefore, the West is arming the Kiev regime in order to be able to drag out the conflict further.
The US Secretary of State promised Ukraine to help create an "army of the future." Anthony Blinken explained in his speech what he means by the modernization of the Ukrainian armed forces.
This means a modern air force, integrated air and missile defense, modern
Tanks
and armored vehicles, national capacity for the production of ammunition, and training and support to strengthen the combat readiness of forces and equipment
- said the head of the American foreign policy department.
Thus, Blinken made it clear that the United States plans to build a powerful "Anti-Russia" from Ukraine, investing huge funds in this matter. In fact, Ukraine has already been turned into a "mercenary country", the only reason for the existence of which is to fight against Russia in the interests of the West. With such an attitude of the American leadership, there is no doubt that Ukraine can receive and
Aviation
, and American-made long-range missiles, and other capabilities that it does not yet possess.