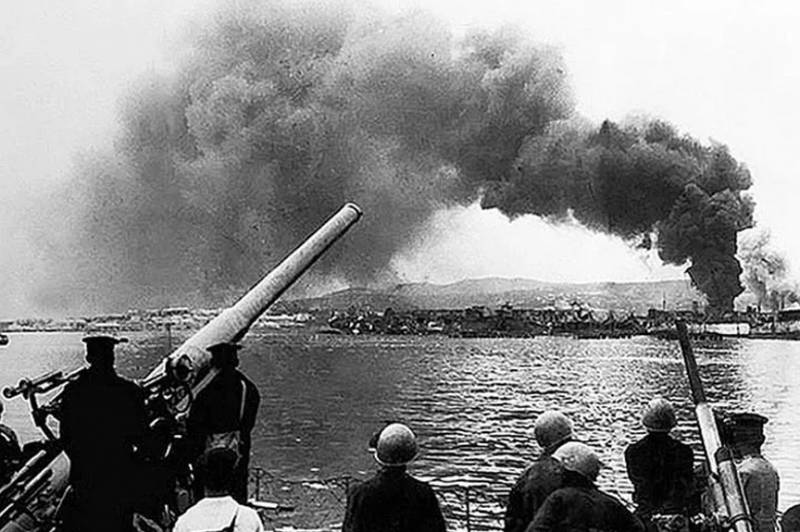 In Russian historiography, many events of the defense of the Crimea during the Great Patriotic War are mythologized to a great extent. Historians practically did not consider the role of the Black Sea
fleet
.
On August 14, 1941, the Danube flotilla left Nikolaev and retreated to Ochakov, where defense was organized. The front line was still at a sufficient distance from the Crimea. On the same day, a directive from the Headquarters of the Supreme Commander-in-Chief on organizing the defense of the Crimean Peninsula was issued. Among the obvious tasks aimed at preventing the enemy from entering the Crimea, the document also contained orders related to preventing enemy landings on the coast of the Crimea and the Caucasus, to destroy enemy troops at sea, preventing them from breaking through the Bosphorus from the Mediterranean Sea. Items relating to the coast of the Caucasus and a possible breakthrough through the Bosporus were crossed out by Stalin. The forces of the 51st Army were entirely focused on the defense of the Crimea.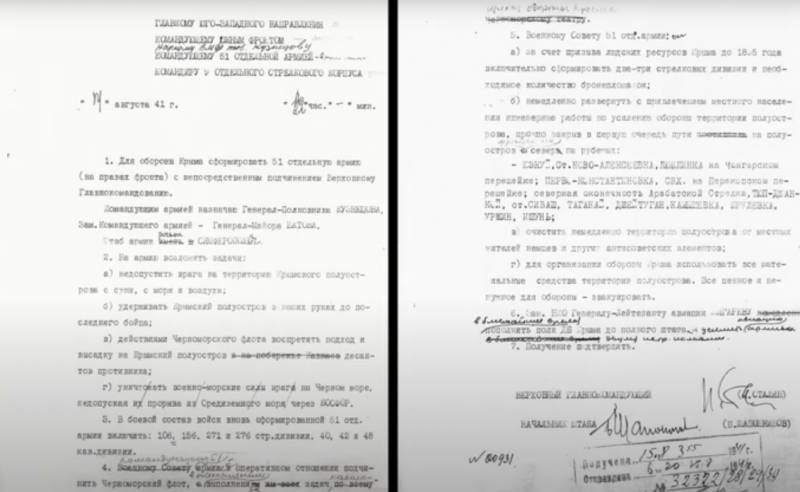 The 51st Army consisted of 11 divisions, of which two were regular, two more were formed during the first wave of mobilization, three divisions consisted of cavalry regiments, and four divisions were to be formed on the spot from the conscripts of the second wave, i.e. of citizens whose age was 35-45 years. The total strength of the army was 95 servicemen. Initially, these 11 divisions accounted for only 6 artillery regiments.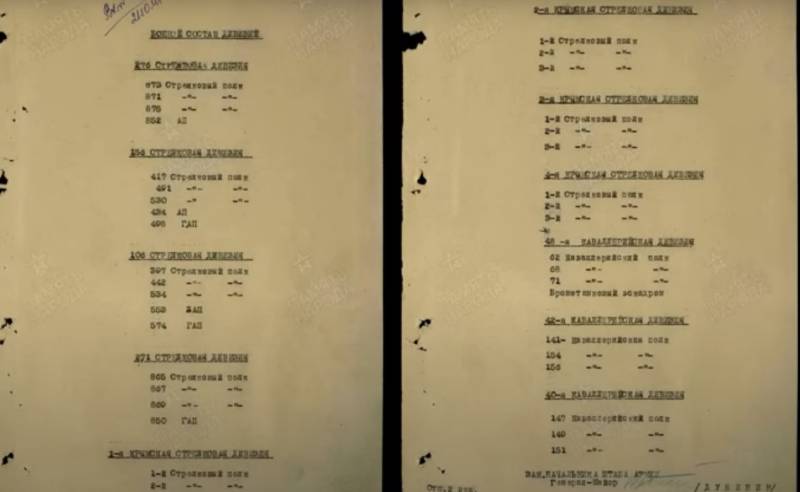 Taking into account the fact that the battles for the Crimea began already in September 1941, the heavy weapons and equipment arriving from the mainland could not contribute to the formation of new units, given the need to replenish the units that suffered heavy losses in battle during the first stage of the battles on Perekop.
The Black Sea Fleet was also transferred to the operational subordination of the 51st Army, which, in turn, was subordinate to the Primorsky Army, which at that moment was defending Odessa. Two stationary batteries, three anti-aircraft artillery battalions were advanced to the region of the Crimean isthmuses, covering railway junction stations and large settlements on Perekop, and Freidorf
aviation
group, which included 9 squadrons.