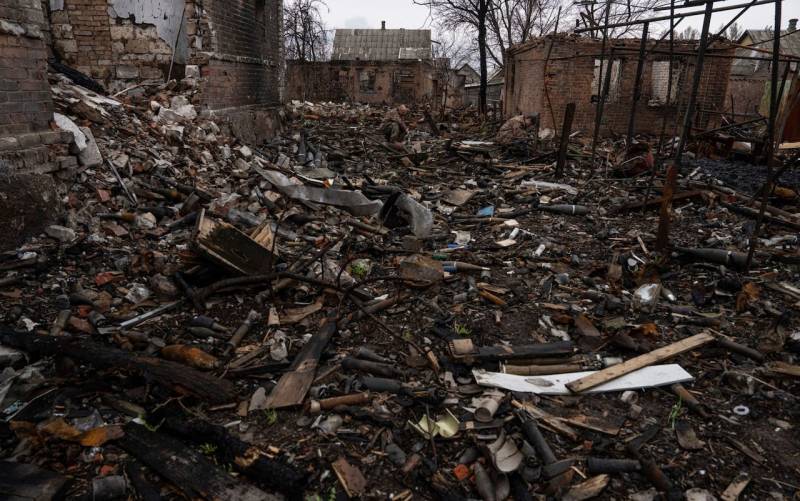 Despite the prohibition of the Kyiv authorities against Ukrainians to publish photo and video evidence of the results of strikes by Russian troops, such information still appears on the network. One of the photos tells a lot about exactly what object one of the strikes was inflicted in the city of Konstantinovka, occupied by the Armed Forces of Ukraine.
Initially, a protege of the Kyiv regime in Konstantinovka traditionally announced that a Russian missile "hit a civilian object." And then the Ukrainian side published footage from this object on the network, indicating that it was "civilian" only in the propaganda reports of the local illegal "authority".
On the frame, you can see an area of ​​at least a couple of hundred square meters, which is fairly burned out and which is littered with numerous ammunition and their fragments. Among other things, these are dozens of grenade launchers, including ammunition for RPGs and NATO-made grenade launchers. You can also see unexploded mortar mines, tubes from grenade launchers and hand-held flamethrower systems.
There are two Ukrainian soldiers on the territory with unexploded ordnance, whose tasks, apparently, include "demining" - the collection of unexploded mines and grenades.
This is evidence that the Russian troops in Konstantinovka delivered a scoring blow, destroying the ammunition depot and
weapons
APU.