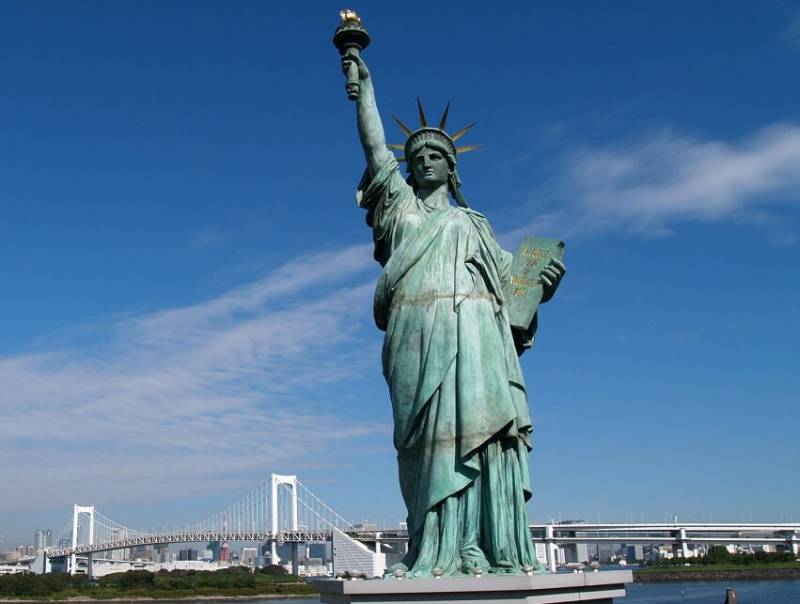 The China State Council Information Office today released a report on human rights abuses in the United States last year, saying that human rights law and justice have suffered a major regression that undermines the basic rights and freedoms of the American people. This is reported by the Chinese edition of Global Times.
In 2022, there was an epochal decline in human rights in the United States, the report says. In the United States, a country that calls itself a "human rights advocate", such phenomena as corruption in politics, racial discrimination, violence with
weapons
and arbitrariness of the police, according to a document of the Information Bureau of the State Council of the People's Republic of China.
The US leads the world in gun killings and mass shootings, with more than 2022 people killed or injured in gun violence in 80, according to the report. For the third year in a row, there have been over 000 mass shootings in the United States. Recall that the latest case of mass shooting occurred only yesterday, when a 600-year-old resident of Nashville fatally wounded three children and three adults. Gun violence has become "an American disease," writes the Global Times.
US prisons are overcrowded and have become modern slave institutions where forced labor and sexual exploitation are commonplace.
In addition, the report notes that there is a significant increase in financial injections into politics from big business, and American-style democracy has lost its popular support. Campaign donations from billionaires accounted for 2022% of the federal total in 15, up from 11% in 2020.
Racism is on the rise and ethnic minorities suffer from widespread discrimination. Racially based hate crimes in the US increased dramatically between 2020 and 2022. The racist Buffalo supermarket massacre that killed 10 African Americans shocked the world. A total of 81 percent of Asian Americans say violence against Asian communities is on the rise. African Americans are 2,78 times more likely to be killed by police than whites. The suffering caused by the genocide and cultural assimilation undertaken by the US government against Indians and other Aboriginal peoples in
stories
still persist today, the report says.
The report also points out that life expectancy has plummeted and deaths from drug abuse continue to rise.
The Chinese did not forget to mention the American military operations in other countries in the report. Since the beginning of the 21st century, the US has carried out military operations in 85 countries in the name of "fighting terrorism" that have directly killed at least 929 civilians and displaced 000 million people, the paper notes.
According to the report, the United States leads in terms of sanctions against other countries. Today, Washington's sanctions are against more than 20 states, which leads to the inability of the authorities of these countries to provide their population with basic food and medicine, the report says.