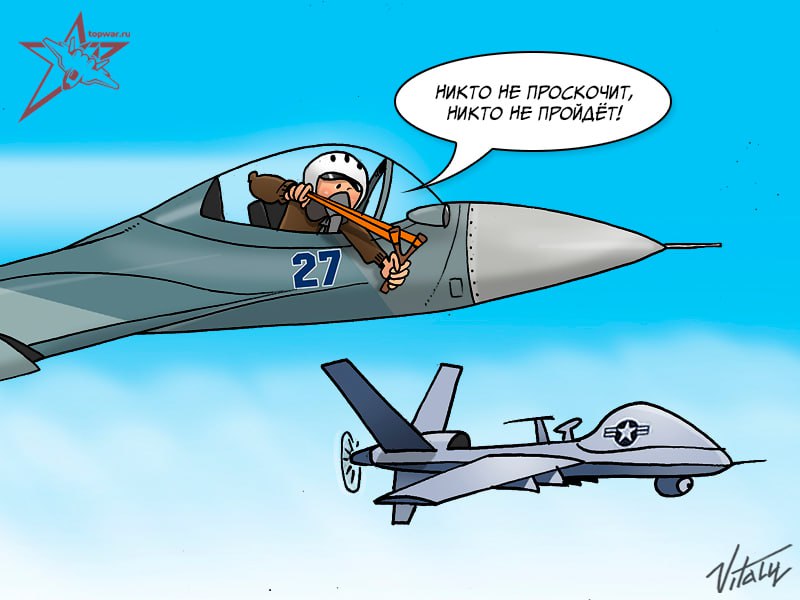 I am the Reaper. Or rather, I was until they killed me. Cruel and uncivilized, and most importantly, not environmentally friendly! If I could speak...


If I could speak, I would tell you about what happened on this March day over the dark waters of the Black Sea, which may become my resting place.

The day did not foretell anything like that. Normal en-route flight, shooting and observation. Obtaining new information and transferring it to the Center. Routine... But it was in the last flight that I received so much new information that the matrices of the processors melted.

The flight was normal. There was nothing on the hardpoints, I flew unarmed, the tanks were completely filled, the AN / APY-8 Lynx II radar and cameras were working, transmitting the flight record to satellites and then to the Control Center.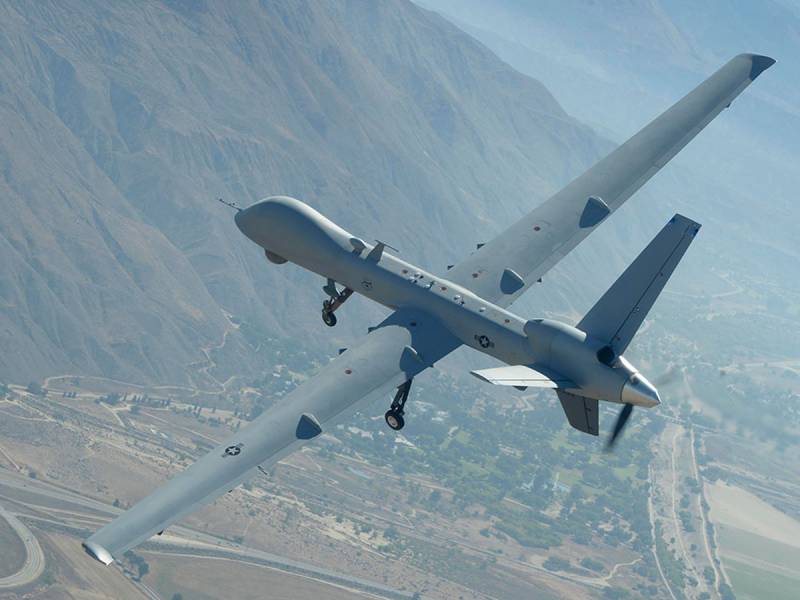 The receivers (both) picked up a leisurely conversation between the two pilots. From it it became clear that they were looking for me. Two hardened killers on their Su-27s slowly (for their aircraft) combed the sky in search of me.

Yes, it was not easy to find me, I did not say that my transponder was disabled. Do not think that out of harmfulness or secrecy, in this area there is still civilian aviation it hasn't been flying for a year, so I didn't interfere with anyone at all and couldn't create an air incident.

True, it was created by others.

I agree that it was not easy to find me. A lot of plastic, a lot of fuel, not only that can give a clear signal to the radar antenna. But these two were in no hurry and were looking for me calmly and methodically.

Even if I were given the opportunity to develop full speed, and this is already 400 km / h, most likely, this would make my pursuers laugh. There were no chances initially, and I continued to fly along the route, hoping that the radar of my pursuers would not notice me.

When the ether exploded after lazy exchanges of routine phrases, even I felt uneasy.



"Out, out, thirty on the right, japan, japan!"


It even became a little insulting, where does our Japanese allies have to do with it? After all, it can be seen with the naked eye that I am an American apparatus. Russians are generally wonderful, they even place the stress in their own way, on the last syllable... However, it came to me from the grid that the Russian soul is darkness, but I don't know what it is. It's a pity.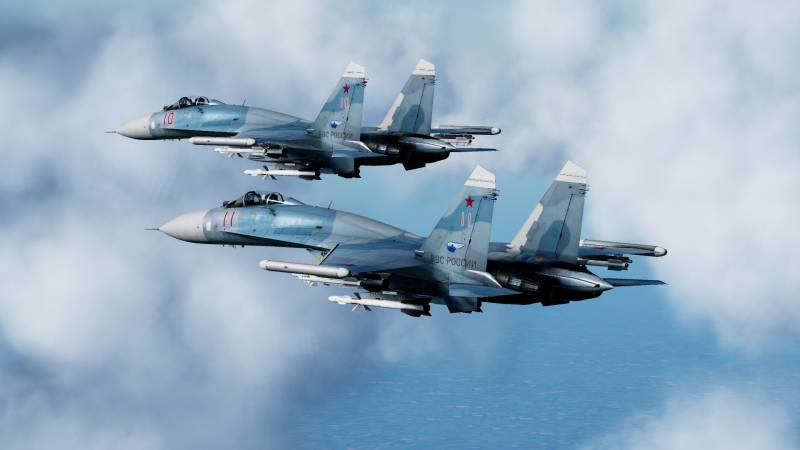 Two planes passed so close that it was very difficult for me. Firstly, the turbulent flows decently spun me around, added jets of air from the engines, and I was also flooded with unburned fuel, which began to corrode the skin and penetrate inside, there, to my microcircuits.

The operator in the Center swore and twirled like a rattler, trying to get me out of a chaotic fall that could well have ended in waves. And he almost succeeded, the gyroscope howled, the blocks sparkled and warmed up, the operator recalled some historical personalities who, in his opinion, could help us - and a miracle happened! We were able to equalize the flight and began to gain lost altitude. We Americans generally try to go and fly to victory. So we have accepted.

But the wild and barbarous country also had its own principles.

I was caught up again, I was on autopilot, with a cruising speed of 250 km / h. And then something happened that I could only guess about, listening to the radio traffic.

Our Ukrainian partners very often uttered this phrase when they lost contact with the aircraft or drone: "Use, haplyk, vin call shovalsi". I didn't know exactly what it meant, but when my cameras saw it, even the soulless machine was scared. Because the reason for the disappearance of many aircraft from the air became clear.

Howalka. He went out on the wing of his plane, which was flying next to me, holding a howl in his hands. The operator stopped calling gods and demons, the demon was already there.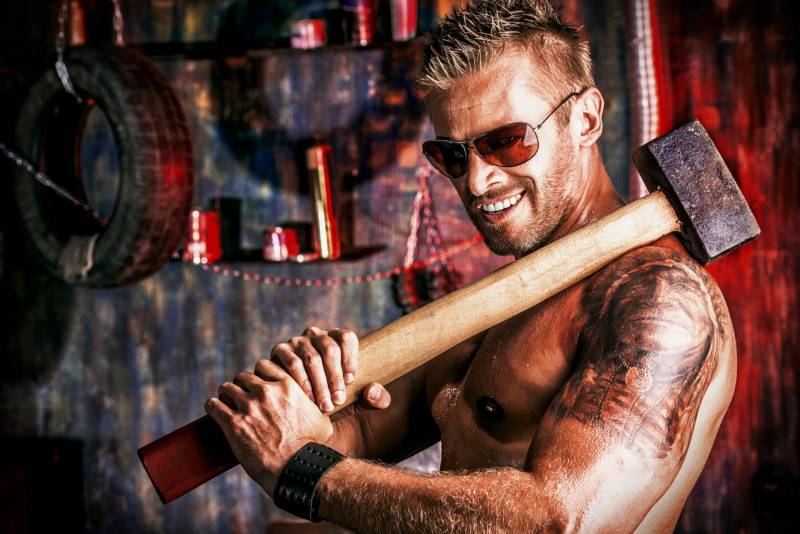 And this adept of the Lucifer regiment hit me. Khovalka. And I, of course, began to hove, that is, fall apart, because the blow of this Thor's hammer pierced the wing, destroyed the spar and turned five ribs into dust.

Doused with a sharp-smelling liquid, slightly sooty from the exhaust of the Su-27, with a broken wing that began to fold, I began to fall down again into the inhospitable waters of the Black Sea. And there I shoved, like many people who got into such a situation before me.

Cruel, ugly and unfriendly. Forgive me that the details of my design, filled with your (possibly radioactive) fuel, will poison the sea. But it's not my fault at all.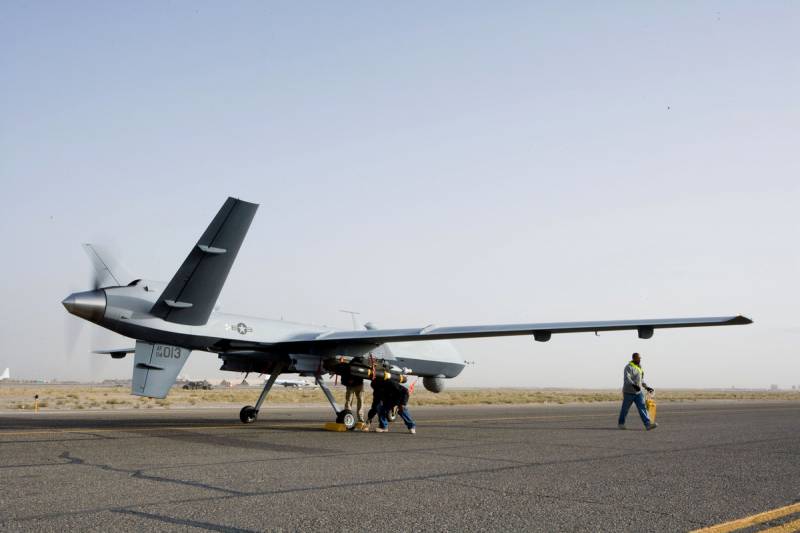 ***
Probably, many will now call this the real buffoonery and they will be right. But my version is no worse than those that were thrown on the air and the Internet by the Americans throughout the day. Mine is even worse.
I understand the Americans who had $50 million dropped into the water. I understand it very humanly, but why was the transponder turned off if the flight was routine? After all, if it was included, this might not happen. The regulation was written a long time ago, and no one has canceled it. If the radars detect an air target that they cannot clearly identify and which does not have a transponder, then planes always fly to this target. Just to make sure that this is, for example, a passenger liner that has something broken, and not a bomber.
Of course, no one would ram a drone, the Su-27 is by no means suitable for this. It has fuel in its wings, a radar under a fairing in its nose, and taking a hit from a four-ton UAV that is flying at a speed of 250 km / h - well, this is stupid and dangerous at the same time.
The passage of our planes on supersonic for destabilization is, of course, possible, but again, the maneuver is not very safe in its essence. The UAV could really spin and throw it in the wrong place.
It seems to me that the "reaper" was not sent to the bottom on purpose. Although the target is large, there is not enough metal, so the response on the radar screen will be so-so. The transponder is off. They searched and flew by. They could also catch a wake, it's unpleasant, it could destabilize the device. And the operator could have blundered out of fright and sent the device in the wrong direction, aggravating the situation.
In general, it would be nice to show something more serious than a cartoon (albeit promptly drawn). Recorded from the Reaper's camera or satellite.
Although in principle, this does not make sense. That's all, the "Reaper" really hid in the waves ...