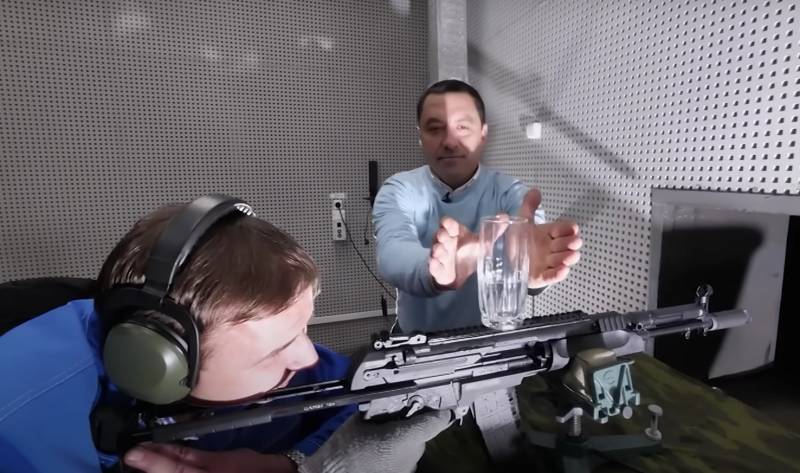 At first glance, an automatic machine that does not give a return at all is something from the realm of fantasy. Meanwhile, in Russia there is
weapon
.
Moreover, we are not talking about experimental samples, but about 6P67 (5.45 caliber) and 6P68 (7.62 caliber) assault rifles, which are produced in Kovrov and have already been put into service. True, this weapon is still recommended for use in special forces, so information about it has not been widely disseminated.
The main feature of the 6P67 and 6P68 assault rifles is the complete absence of recoil. The hosts of the Military Acceptance program, to demonstrate this advantage, put a glass of water on it. The latter did not fall even when firing bursts.
Another indisputable advantage of this weapon is its high accuracy of fire. According to the manufacturer, when firing a burst of four shots, all four bullets hit a circle with a diameter of 10 cm.
According to information from open sources, the range of aimed fire from this weapon reaches 800 meters. The weight of the unloaded 6P67 is only 3,5 kg. Magazine capacity - 30 rounds.
Among some experts, there is an opinion that for all its advantages, the aforementioned machine has a significant drawback - it is too whimsical and not suitable for use in extreme conditions.
This statement was decided to check the experts from the "Military Acceptance". During the tests, the machine will be sprinkled with dust and sand, frozen into ice, and then fired from it in different modes.