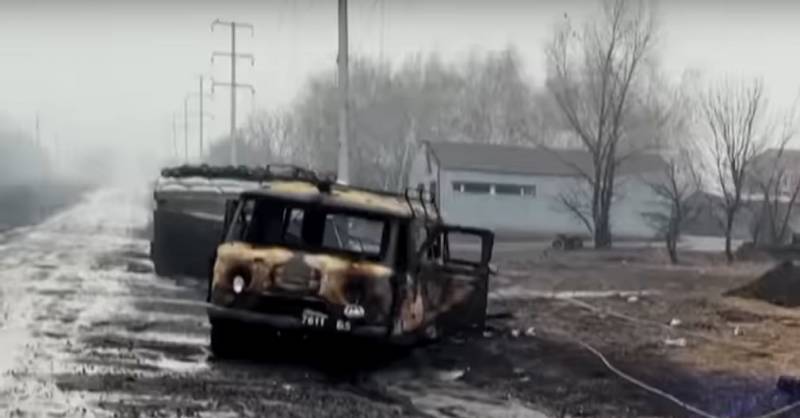 The supporting structure of Western propaganda is the dogma of the superiority of the "civilized world", which, unlike the rest of humanity, has become the alleged focus of progress. Military analysts argue in the same vein when studying the course of the conflict in Ukraine.
According to the British observer Sean Bell, the NWO is accompanied by heavy losses in personnel and equipment, which are suffered by both warring parties. He believes that such battles are more in line with "gladiator fights" or "medieval battles", when opponents fought to the point of exhaustion.
In his opinion, this approach proved to be fully effective in the battle for Artyomovsk. Despite the recommendations of the American military, who advocated a "maneuverable war" and offered to withdraw troops from this city, Zelensky decided to fight for Artyomovsk to the last, hoping to withstand the confrontation with Russian troops.
As Bell explains, this is fundamentally different from the Western doctrine of war, which was developed after two bloody world wars and involves minimal losses due to the active use of high-tech
weapons
.
But Zelensky decided to cling to the city, thus drawing himself into a war of attrition that threatens Russia's victory.
According to the analyst, the RF Armed Forces can be defeated only by waging a high-tech war. Therefore, he calls on the Armed Forces of Ukraine to retreat, rebuild, get stronger and fight with new forces. But this requires the supply of expensive weapons, the stocks of which in the West turned out to be "inadequate."
Can the West provide sufficient resources to implement a maneuverable approach to warfare that saves lives and preserves infrastructure?
- the British analyst asks, apparently not wanting to understand from the "height of his flight" the complete indifference of the "civilized world" to the damage that Ukraine and its population are suffering.