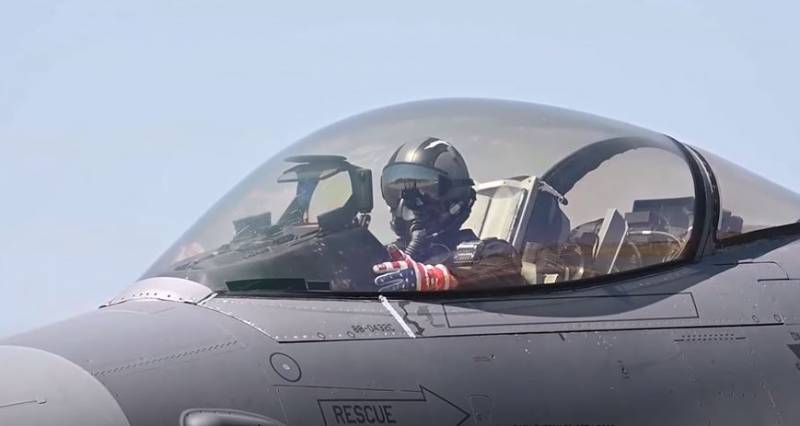 The US Air Force will assess the level of training of pilots of the Air Force of the Armed Forces of Ukraine in order to determine the timing of their possible training in piloting a western combat
aviation
, including American F-16 fighters. The first Ukrainian pilots have already arrived in the United States. It is reported by the NBC channel.
The Pentagon decided to assess the level of training of pilots of the Armed Forces of Ukraine before undertaking their training. The Americans came up with a new program, allocated funds for it, and now Ukrainian pilots began to arrive in the United States for this very testing. The first two pilots of the Armed Forces of Ukraine are already in the United States, at an air base in Arizona, where this program will be implemented.
According to the channel, the level of training and the availability of skills will be assessed on simulators installed at a military base. In the near future, eight more Ukrainian pilots will arrive there, in total, the Americans will test ten Ukrainians, after which a decision will be made to start training pilots of the Air Force of the Armed Forces of Ukraine.
This program is designed to evaluate their capabilities so that we can advise them on how they can best use their funds and those that we have provided them.
- said one of the US military.
Despite the launch of the testing program, the United States does not change its decision to refuse to supply combat aircraft to Ukraine, Kyiv will definitely not receive fighter jets from the Americans. But the option of supplying one of the European countries to the United States will be supported. Washington does not mind if Denmark and the Netherlands transfer their fighters to Ukraine. But not at the moment. Now all the forces of the West are focused on preparing the Armed Forces of Ukraine for the spring offensive.