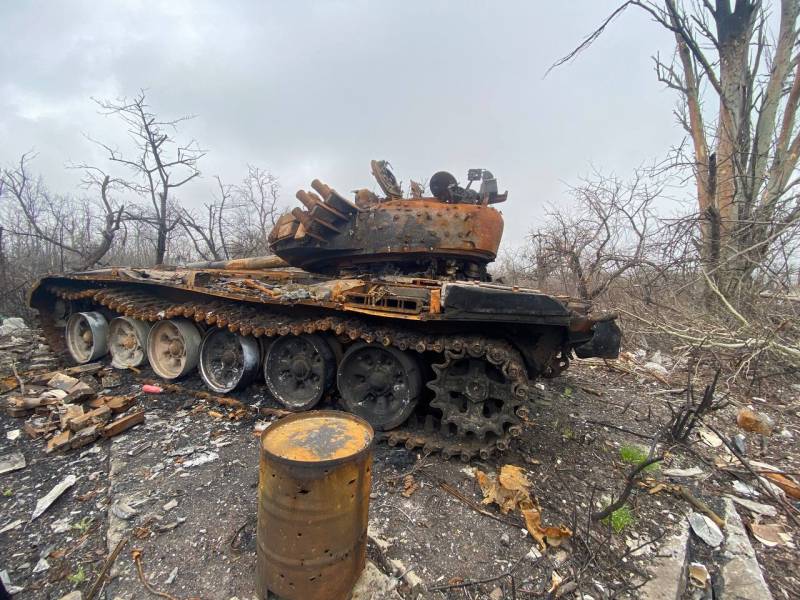 The West does not intend to stop the supply of weapons to Ukraine, besides, it plans to increase military assistance in order to prepare the Armed Forces of Ukraine for the offensive planned for the spring of this year. The United States and its allies set themselves the task of inflicting as much damage as possible on Russia with the hands of Ukraine, and, under favorable circumstances, destroying it. This is reported by the Foreign Intelligence Service of Russia.
Russian troops destroyed most of the supplies supplied by the West
weapons
and technology, and these are very large volumes. As calculated in the Foreign Intelligence Service, since December 2021 alone, the US-led coalition of NATO countries has sent 440
tanks
and 1510 infantry fighting vehicles, 1170 various air defense systems, 655 artillery systems. In addition, the West has supplied a significant amount of large caliber ammunition, including rockets. So, according to the information of the SVR, Kyiv received 9800 missiles for the MLRS, 609 thousand anti-tank rounds and 1 million 206 thousand artillery shells were delivered.
The Foreign Intelligence Service of the Russian Federation has information that during the period of aggression against Russia since December 2021, NATO countries transferred 1 air defense systems, 170 tanks, 440 infantry fighting vehicles, 1 artillery systems to the Armed Forces of Ukraine
- says the press bureau of the SVR.
As emphasized, most of the transferred weapons have already been destroyed by Russian troops.
Earlier, the head of the Pentagon, Lloyd Austin, said that Western countries, starting from February 2022, supplied Ukraine with $50 billion worth of weapons, which led to the depletion of most arsenals, especially in Europe. The main problem is artillery ammunition, the consumption of which is simply colossal, and production is not able to replenish stocks. In Europe, they have already called on Zelensky to spend shells more economically, otherwise the Armed Forces of Ukraine risk being left completely without artillery support.