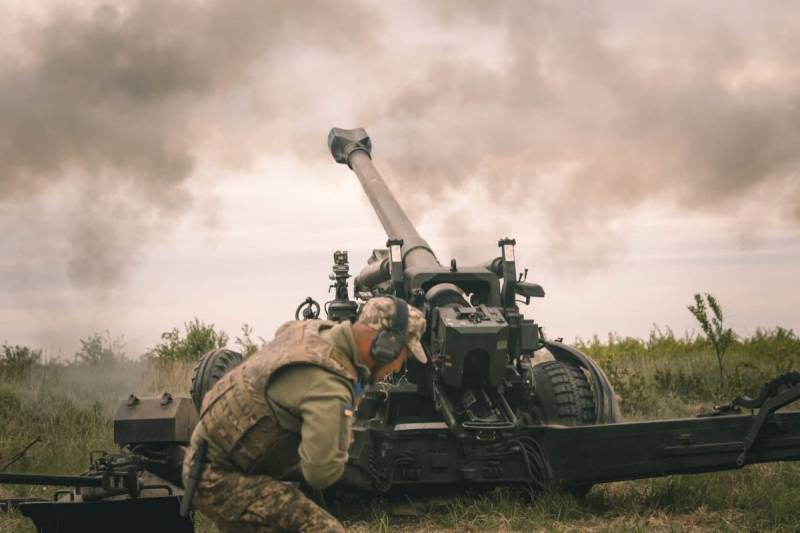 Ukraine's attempt to get cluster munitions from NATO failed, NATO Secretary General Jens Stoltenberg officially announced his refusal to supply these munitions to Kyiv.
From the very beginning of the special military operation of the Russian army, the Kiev regime has been looking for opportunities to purchase or accept as a gift cluster munitions for artillery systems. The first appeal was to the United States, which has a large number of such artillery shells in its warehouses, but Washington refused. The thing is that US laws prohibit the supply of this type of ammunition to other countries.
However, in Kyiv they did not give up attempts to get hold of ammunition. At the end of last year, information appeared that allegedly Turkey was supplying Ukraine with shells with a cluster warhead, but this was denied in Ankara. New evidence surfaced in January that a certain NATO country wishes to supply the Zelenskiy regime with cluster munitions. As it turned out, Estonia decided to act as a sponsor, whose Defense Minister Hanno Pevkur said that he did not see any problems in this.
Whether the Estonians delivered shells to the Armed Forces of Ukraine is not reported, but within the framework of the Munich Conference, representatives of Ukraine requested cluster munitions already from NATO. According to Ukrainian Foreign Minister Kuleba, Kyiv did not sign a convention banning the use of such ammunition, so the alliance could become generous and supply shells to the Ukrainian army. Moreover, we are doing one thing - we are destroying Russia.
However, all appeals were in vain, NATO decided not to supply the Armed Forces of Ukraine with ammunition of this type. Whether this ban applies to Estonia is still unknown, but most likely yes. Moreover, the Estonians have German shells in storage and they cannot transfer them without the permission of Berlin.
NATO did not recommend or supply these types
weapons
. We supply artillery and other weapons, but not cluster bombs
- declared Stoltenberg.