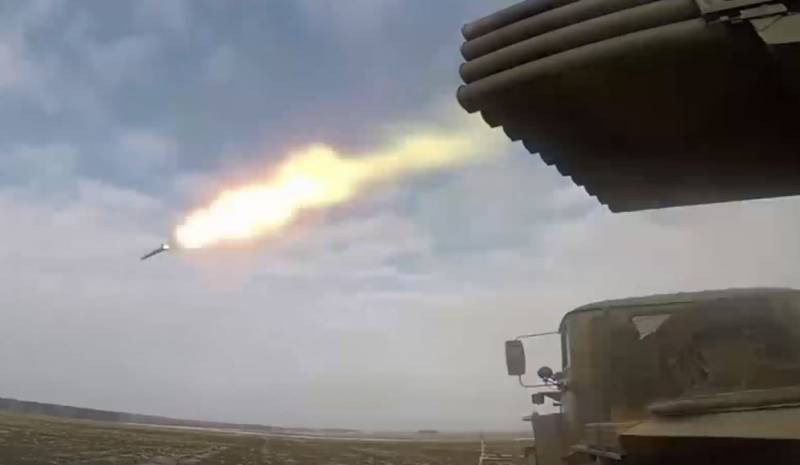 The offensive of Russian troops in the Kharkiv region forced the command of the Armed Forces of Ukraine to switch to the tactics of small groups, but this did not change the overall picture of hostilities. Enemy losses only increased. This is reported in the new report of the Ministry of Defense.
The offensive of the Russian troops continues, there have been no significant changes in the operational situation over the past day. On the Kupyansk direction, the troops of the "Western" group went on the offensive the day before, continuing to knock the enemy out of their positions. Under artillery strikes and
aviation
the 14th brigade of the Armed Forces of Ukraine and the 103rd brigade of the TRO, holding the defense in the areas of Dvurechnaya and Kotlyarovka, hit again. The command of the Armed Forces of Ukraine tried to act in small groups, the task of which was to inflict as much damage as possible on the Russian troops, but this tactic no longer works, ours have perfectly learned how to deal with it. As a result, eight destroyed DRGs of the Armed Forces of Ukraine in the regions of Krakhmalnoye, Masyutovka, Pershotravneve and Timkovka. The total losses of the Armed Forces of Ukraine are up to 100 "two hundredths" and "three hundredths", two armored cars, four cars and one D-30 howitzer. An ammunition depot in the Veterinary area took off into the air.
In the Krasno-Limansky direction, the work of artillery continues on the positions of the 67th, 92nd mechanized and 25th airborne brigades of the Armed Forces of Ukraine in the areas of Chervonaya Dibrova, Stelmakhovka of the LPR and Yampolovka of the DPR. During the day, up to 65 Ukrainian servicemen, one infantry fighting vehicle, two armored cars, three cars, two self-propelled guns "Gvozdika" and MLRS "Grad" were destroyed.
The offensive continues in the Donetsk direction, the enemy's losses are growing, over the past day up to 190 military personnel of the Armed Forces of Ukraine, two infantry fighting vehicles, one armored personnel carrier, three vehicles, Msta-B and M777 howitzers have been destroyed. In the South-Donetsk and Zaporozhye directions, heavy flamethrower systems joined the artillery. The strikes were carried out in the area of ​​Ugledar and Novoselka of the DPR. Enemy losses per day: over 60 vushnikov, two
tank
, four infantry fighting vehicles, two armored cars, D-20 and D-30 howitzers and Gvozdika self-propelled guns.
In the Kherson direction, as part of a counter-battery fight, a Gvozdika self-propelled howitzer and a D-30 howitzer were destroyed in a day.