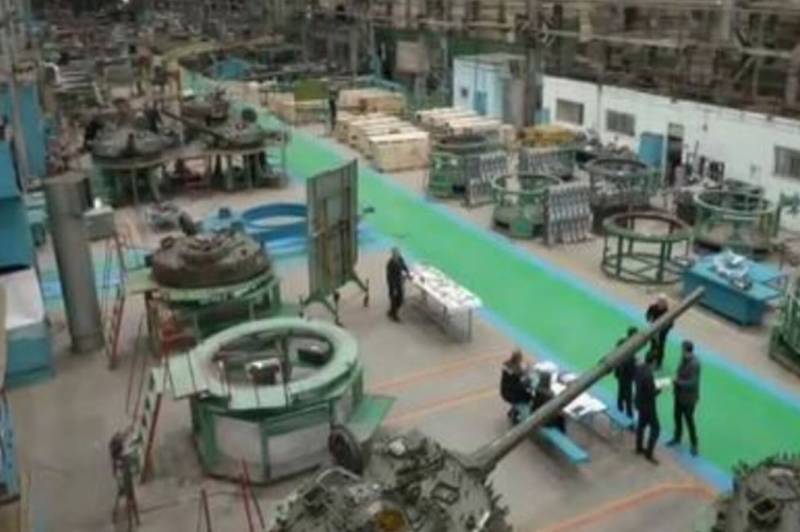 At present, enterprises of the Russian military industry are hard at work on the production of new weapons and military equipment. One of the most important tasks is to produce enough
tanks
.
Deputy Chairman of the Security Council of the Russian Federation Dmitry Medvedev told how the Omsk Transport Engineering Plant produces tanks for the Russian armed forces. He noted that in the conditions when the Ukrainian army is begging the West for planes, missiles and tanks, Russia has no choice but to increase the production of various types of military equipment and weapons.
We are talking about the production and modernization of thousands of tanks needed to win.
Dmitry Medvedev emphasized.
Since the beginning of the special operation, the Russian military industry has been working literally in three shifts. Many enterprises are rapidly recruiting additional workers, technicians and engineers, as the orders of the military department have increased significantly.
To conduct a successful offensive in all key areas of the front, Russia needs as many tanks, artillery pieces, armored vehicles as possible, as well as rockets, shells and cartridges. Military-industrial complex enterprises are trying to provide the army with everything necessary. Moreover, we are well aware that, unlike Ukraine, asking for supplies
weapons
and we have no special ammunition.
By the way, the most understanding Western experts have long noted that the West is losing to Russia in terms of the ability to promptly mobilize the production capacities of the military-industrial complex, and it is this circumstance that will win even when trying to impose a "war of attrition" scenario.