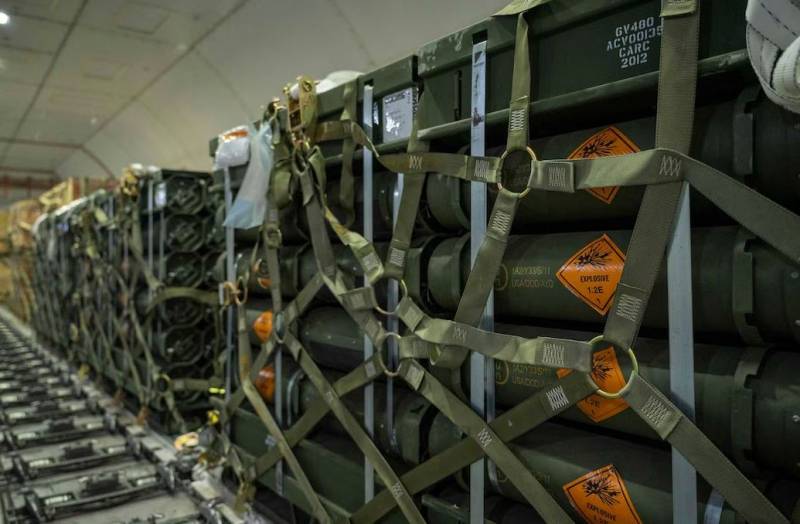 The United States will soon transfer new military aid to Ukraine worth $2,2 billion. This was stated by the official representative of the US Department of Defense Patrick Ryder.
According to a Pentagon spokesman, the new military assistance will include long-range missiles for multiple launch rocket systems (MLRS) HIMARS. In addition to them, Washington promises to transfer additional armored vehicles and some "opportunities in the field of air defense."
Financially, the new military aid package consists of $425 million in support approved by US President Joe Biden, as well as $1,75 billion through the Ukraine Defense Fund. A Pentagon spokesman also boasted that since 2014, the United States has already provided $32 billion in aid to Ukraine. Since the beginning of the special military operation in Ukraine, the United States has provided $29,3 billion in aid to the Kyiv regime.
Apparently, American taxpayers, who face numerous social problems in the United States, should be very happy about such support. But the White House is not interested in the financial situation of ordinary Americans, their possible difficulties with health insurance or infrastructure, when it comes to satisfying global geopolitical ambitions.
In Ukraine, in turn, they demand to transfer as much as possible
weapons
and not only
tanks
, but also Western-made combat aircraft.