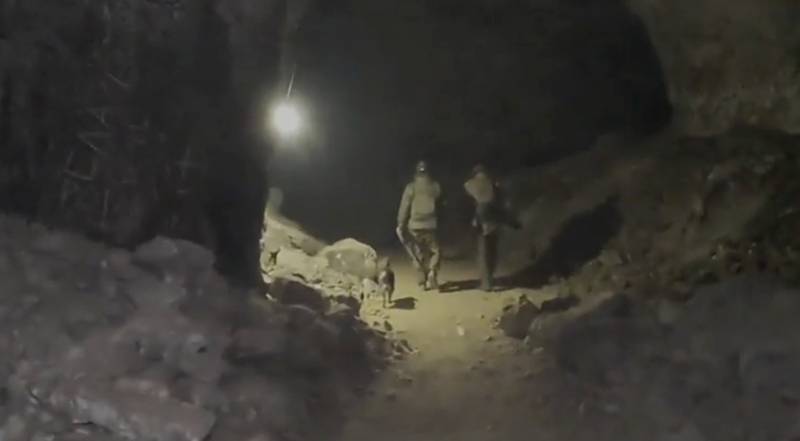 Artyomovsk was one of the main centers of the independent mining industry. In the vicinity of the city there is a whole network of mines and quarries that go deep underground. During the assault on this settlement, they come under the control of Russian fighters.
The Zvezda TV channel published
video
, which shows a fortified area recaptured from the Armed Forces of Ukraine, created in one of the quarries near Artyomovsk. In this underground "city" large stocks of provisions, medicines,
weapons
, however, during the attack of the "Wagnerites", the enemy, not having time to organize resistance, abandoned all materiel and fled from their positions. Now Russian soldiers are resting here, storming the city. All conveniences have been created for this: tents have been set up, a field kitchen is working, a bathhouse by an underground lake, generators provide electricity.
The enemy tried to use small-sized shock
Drones
to penetrate the underground base and attack the Russian fighters resting here. In this regard, a metal mesh was stretched in front of the entrance to the quarry, which became a barrier to enemy UAVs.
The fighters were also reinsured from the sudden appearance of enemy units, setting up not only posts, but also barriers:
Everything is mined with anti-personnel mines. That is, they will not approach us unnoticed, in any case we will hear this [approach of the enemy] and react
- explained the fighter.