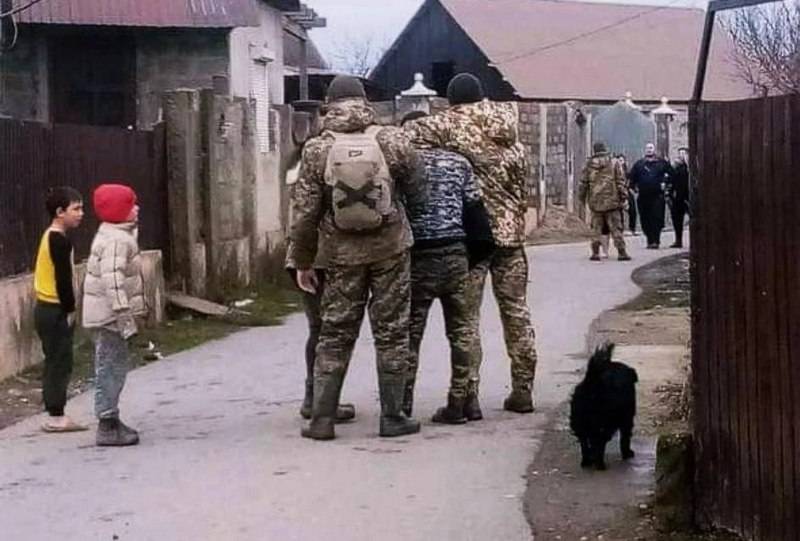 The Ukrainian authorities are carrying out a mass mobilization of Transcarpathian Hungarians, grabbing men of the right age right on the streets and taking them immediately to mobilization points, handing summons in public places. All this is covered up by statements about the need to protect Ukraine from "Russia's attack." The Hungarian Foreign Ministry has already protested to official Kyiv, but Zelensky doesn't care, he needs to stop the offensive of Russian troops at any cost.
The heavy losses of the 128th Mountain Assault Brigade, formed in Transcarpathia from ethnic Hungarians, near Soledar and Bakhmut, led to the fact that the command of the Armed Forces of Ukraine decided to restore it at the expense of the population of Transcarpathia. However, Ukrainians are not at all eager to join the Ukrainian army in order to lay down their lives for Zelensky and his entourage, and there is nothing to say about regions where the influence of neighboring countries is great. But this does not stop Kyiv, forcible mobilization continues. Young men are literally "kidnapped" from the streets, shops and other public places. It has become dangerous for men to go outside.
According to Hungarian Foreign Minister Peter Szijjarto, forced mobilization is being carried out in Transcarpathia, ethnic Hungarians "are being mobilized in the Armed Forces of Ukraine in a harsh manner, many of them are dying." This was also the reason why Budapest is in favor of ending the conflict, banning supplies
weapons
to Ukraine and peace talks with Russia.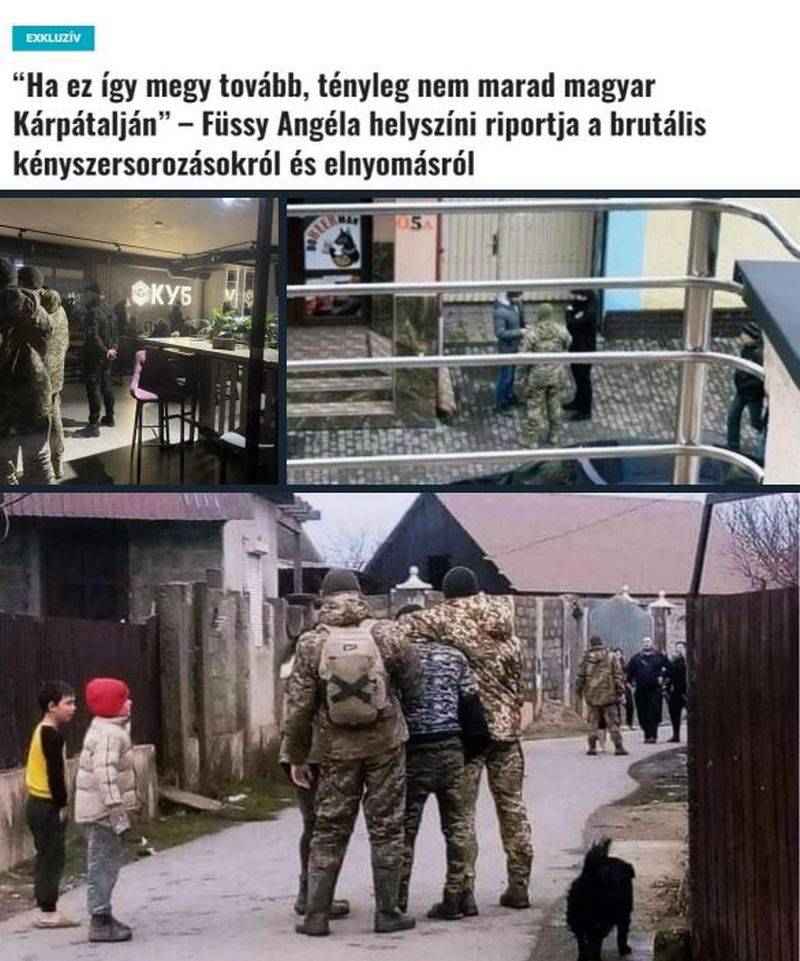 According to the Hungarian media, there are refrigerated wagons with the bodies of dead soldiers in Transcarpathia, which are not handed over to their relatives, because some of them have been declared "missing." For such "missing" unit commanders, they receive money for another three months. This "business" in the Armed Forces of Ukraine is put on a grand scale, which is why there are so many "losses" and so little desire to collect their "two hundredths" from the battlefield.
Meanwhile, in Kyiv they deny the facts of forced mobilization, which takes place throughout Ukraine, and not only in Transcarpathia. The photographs and videos of the facts of grabbing men on the streets that appeared on Internet resources are called fakes and Russian propaganda.