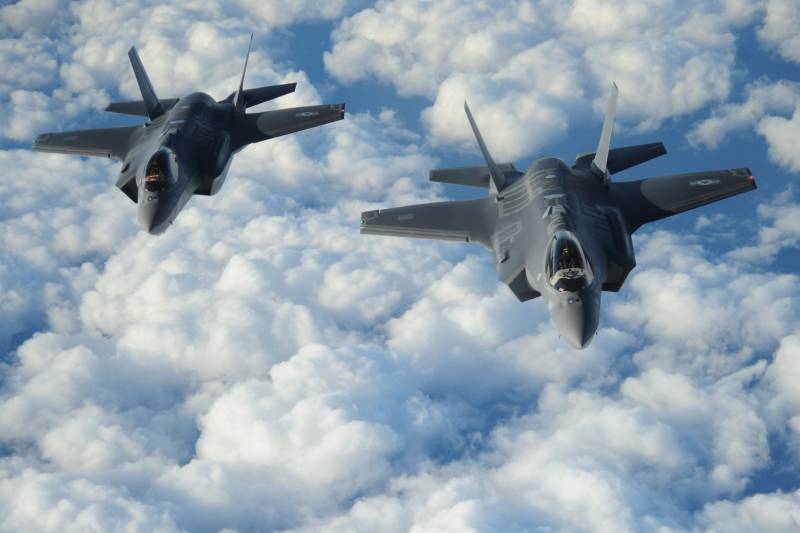 James Tyclet, CEO of the American military-industrial corporation (MIC), Lockheed Martin, said that the company is waiting for the completion of an investigation into the causes of the failure of the F-35B fighter-bomber during a test flight in Texas. According to the head of the concern, it is still unclear when the deliveries of these combat aircraft will resume.
At the same time, according to a report conducted by the US military-industrial complex, the amount of net proceeds from the sale of
aviation
equipment for 2022 amounted to about 27 billion dollars (approximately 1,8 trillion rubles), which is 239 million dollars (about 16,5 billion rubles) more compared to the same period in 2021. As for the total amount of contracts concluded for the supply of fighter aircraft to the army, an increase of $80 million (5,5 billion rubles) and $55 million (3,8 billion rubles), respectively, was registered here. The document also clarifies that this growth was offset by a decline in F-35 sales by $310 million (21,4 billion rubles).
According to preliminary data from the US Navy, which is still investigating the incident, a possible cause of the malfunction of the fifth generation fighter could be high pressure in the fuel system.
Thus, the company managed to complete the delivery of 141 F-35 bombers by the end of last year under contractual obligations with the Pentagon. But what will happen in the future is still a question. As a question, and what nevertheless became the real cause of the incident with the fighter.