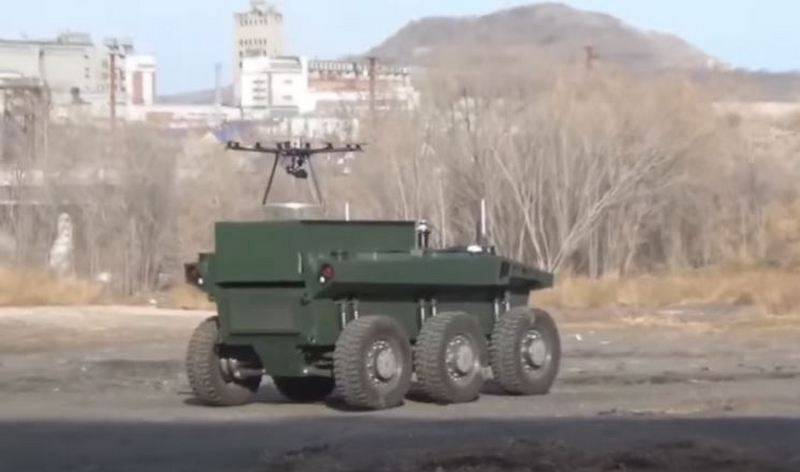 The Marker robotic platform developed in Russia has reached the zone of the special military operation, where it will be tested in combat conditions. The developer offers two options
Robot
, one of which is intended for reconnaissance, the second - for combat operations. This was announced by the head of the Tsarskie Wolves special squad Dmitry Rogozin.
A promising robot will soon appear in the NWO zone, where it will undergo a full run-in, participating directly in hostilities. In the strike version, the platform can be equipped with various weapons, including anti-tank missiles, machine guns, etc. In the reconnaissance version, the "Marker" works with an outboard
drone
.
We are working on two versions of this machine. The first is a reconnaissance complex, it works with the so-called outboard
drone
(...) The second is a combat option
- leads
RIA News
Rogozin's words.
Speaking about the work of the reconnaissance version of the robot, the head of the "Tsar's Wolves" explained that the "Marker" raises a reconnaissance drone into the sky, connected to the platform with a power cable. The drone does not need a battery, it can hover in the air for a long time and observe at a distance of up to 20 km. In addition, it is not affected by electronic warfare systems.
Recall that the Tsarskie Wolves inspection group, created by the ex-head of Roskosmos on his own and initiative, is conducting tests in combat conditions of a promising
weapons
and military complexes, which for various reasons were not put into mass production. The group includes military advisers and experts with rich military experience and operates as a volunteer unit.