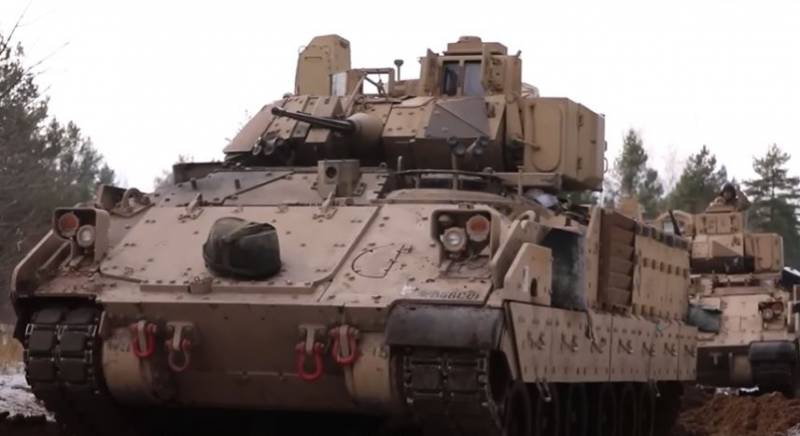 The United States is sending Ukraine a new package of military assistance, the Pentagon press service officially announced this by publishing a corresponding statement. President Joe Biden instructed the State Department to allocate $2,5 billion to support Kyiv.
Washington did not wait for the meeting of NATO defense ministers scheduled for today, and officially announced the allocation of another package of military assistance to Ukraine in the amount of $2,5 billion. The corresponding statement was published by the Pentagon a few hours ago. It is probably not necessary to say that this will be one of the largest shipments of weapons to Ukraine, this is already clear.
At the same time, the White House confirmed the allocation of funds in the amount of 2,5 billion dollars for military support of Kyiv, the US State Department received the corresponding order.
I direct the Secretary of State… to channel up to $2,5 billion in Defense Items and Services, Defense Education and Training to provide assistance to Ukraine
Joe Biden said.
In this package, Kyiv will receive a fairly large number of armored vehicles and vehicles, as well as other weapons. The final list looks like this: 59 Bradley infantry fighting vehicles, 90 Stryker armored vehicles, 53 MRAP-class armored vehicles with enhanced mine protection, 350 Humvee armored multi-purpose all-terrain vehicles. 590 rockets for TOW and 295 thousand 25 mm ammunition (for the Bradley infantry fighting vehicle). Eight Avenger air defense systems, missiles for NASAMS air defense systems and HIMARS MLRS, HARM anti-radar missiles. Artillery shells of 155 and 105 mm caliber - 20 and 95 thousand, respectively, 600 high-precision shells of 155 mm caliber, mortar mines of 120 mm caliber, Claymore anti-personnel mines, ammunition for small arms
weapons
, about 2 thousand anti-tank missiles, as well as other weapons.
The timing of sending all this is not reported, but it seems that all this will appear in Ukraine in the near future. Washington is in a hurry against the backdrop of the successes of the Russian army, the Americans need the Armed Forces of Ukraine to defeat the Russian troops, forcing them to retreat.