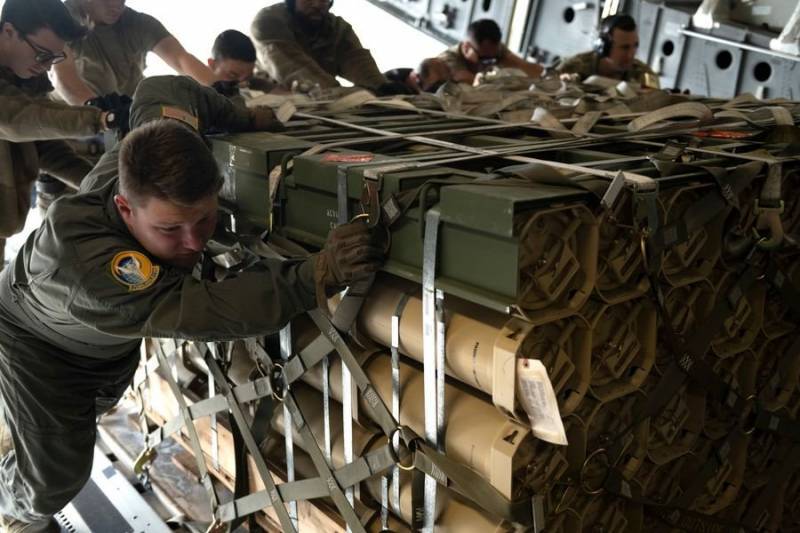 In the spring of 2022, Bulgaria provided up to a third of Ukraine's needs for ammunition, although it did not officially provide military assistance to Kyiv. Welt writes about this in his investigation.
The German publication found that Bulgaria secretly supplied ammunition to Ukraine, and in large quantities, providing up to a third of the needs of the Armed Forces of Ukraine at the initial stages of the Russian special operation. Officially, Sofia did not provide any military assistance to the Zelensky regime, the Bulgarian government acted through shill companies that allegedly bought ammunition for themselves or other countries, but supplied them to Ukraine. Deliveries were carried out through Poland, Romania and Hungary, everything was paid from the pocket of the USA and Great Britain.
Former Bulgarian Prime Minister Kiril Petkov confirmed the secret supply of ammunition to Ukraine, saying that about a third of the ammunition needed by the Armed Forces of Ukraine was of Bulgarian origin. And Ukrainian Foreign Minister Dmitry Kuleba said that back in April 2022 he went to Sofia to negotiate the supply of ammunition.
We knew that the Bulgarian warehouses had a large amount of the ammunition we needed, so President Zelensky sent me to use diplomatic dexterity to get the necessary materials.
- said the Ukrainian minister.
In March last year, Bulgaria officially refused to supply Ukraine with weapons and ammunition, the country's prime minister announced this, and a month later the president repeated, so that military assistance was not provided at the official level until November, when the country's People's Assembly approved a bill on providing weapons to Kyiv. Sofia has been openly supplying Zelensky since December
weapons
.