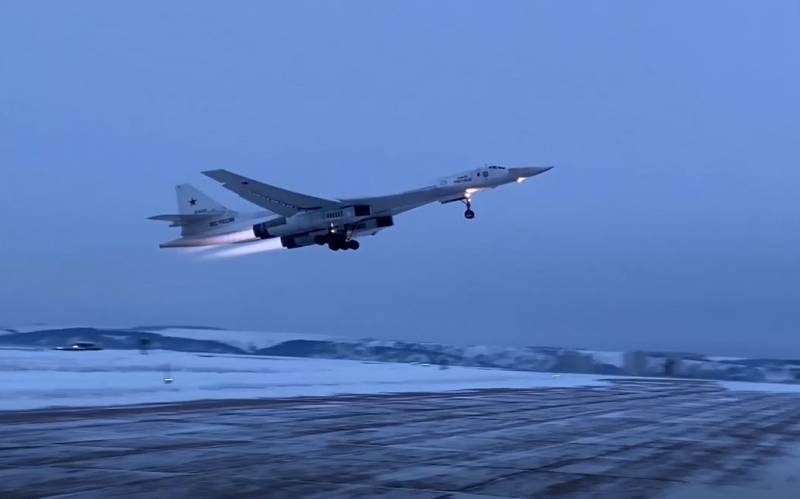 A pair of Russian Tu-160 strategic missile carriers made a long flight in the Arctic latitudes. "White swans" were in the air for more than 10 hours. This was reported by the press service of the Ministry of Defense.
Russian strategic missile carriers again appeared over the waters of the Arctic Ocean, as the military department explained, the flight was planned and was carried out in full accordance with international rules over neutral waters. There were no violations of the airspace of other states.
As part of the flight, the crews of the missile carriers worked out the assigned tasks, after which they returned to the home airfield. Whether the fighters of the NATO countries rose to "intercept" the Russian strategists is not reported, but this option is not ruled out. We will wait for reports of "valiant" pilots
aviation
alliance that escorted the Russian Tu-160s.
Long-range aviation pilots regularly fly over the neutral waters of the Arctic, the North Atlantic, the Black and Baltic Seas, and the Pacific Ocean
- it is spoken in the message of military department.
Currently, all combatant Tu-160s are being upgraded to the level of Tu-160M, in addition, by 2027, the Russian Aerospace Forces should receive ten new Tu-160M ​​strategists with deliveries starting in 2023. Deeply modernized Tu-160M ​​and new-built aircraft receive new flight and navigation equipment, an on-board communications system, a control system, a radar station, an electronic countermeasures complex, new NK-32-02 (series 2) engines, as well as new weapons.