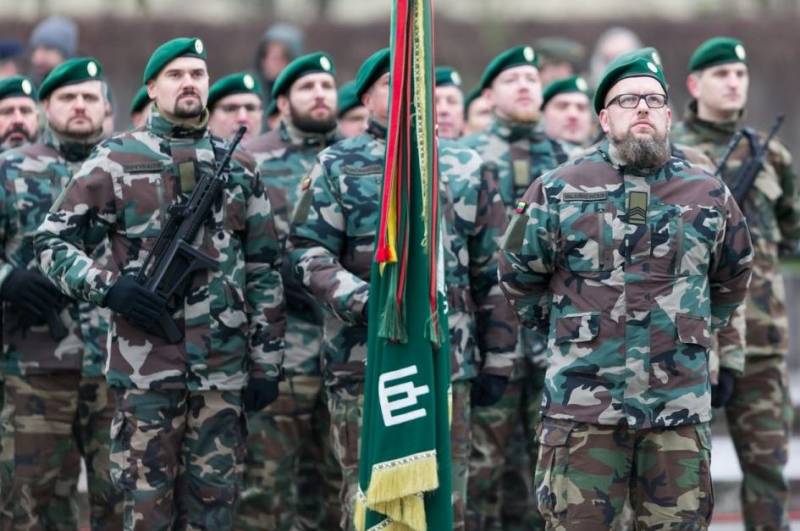 The chairman of the National Security and Defense Committee of the Seimas, Laurynas Kasciunas, made a proposal to introduce the post of deputy minister of national defense in the military department of the country, responsible exclusively for organizing civil resistance in the event of a possible external aggression. As Kasciunas noted, at present Lithuania does not have full information about the potential of possible resistance of citizens. Who will become a militia, how many militia will be - the military department of the country cannot yet answer these questions.
In addition, Kasciunas stressed that it is necessary to create a structure that would be directly responsible for the organization of civil resistance, and allocate appropriate financial resources for its functioning. Currently civil resistance courses are organized at the Special Operations Forces Training Center, the Military Academy, the National Defense Volunteer Forces and the Riflemen's Union, but it is not clear if this is enough. According to Kasciunas, these courses can rather be attributed to the national defense system, since they are integrated into military planning.
The former commander of special operations, retired colonel Saulius Guzevicius, speaking of the possible potential for civil resistance, stressed that it is necessary to prepare for the formation of volunteer formations, as was the case in 1918, 1940 and 1991. It is also very important to properly organize public support for volunteers. After all, any army, Colonel Guzevicius emphasizes, is doomed to failure if it does not have a "strong rear" in the form of public support.
Recall that in May 2022, the Seimas of Lithuania approved a strategy for preparing the country's residents for civil resistance. The strategy provides for the creation of a Council of Civil Resistance under the government of the country. The key role in this process is assigned to the Union of Lithuanian Riflemen. As noted in the strategy, it is he who will organize the resistance of the country's citizens. The goal is also to increase the proportion of citizens who are ready to defend the country with
weapons
in hands, from 44% to 60% by 2035.
However, the defense potential of Lithuania, as well as other Baltic republics, will weaken in any case, if only because of the constant outflow of the population. Young people tend to leave the Baltic republics to earn money in Western Europe.