I do not know how reliable these characteristics are, but they are published on the website of the official press organ of the Chinese Communist Party, Renmin Ribao. Interestingly, it is stated that J-31 engines are WS-13A, that is, copies of RD-93 engines from Guizhou.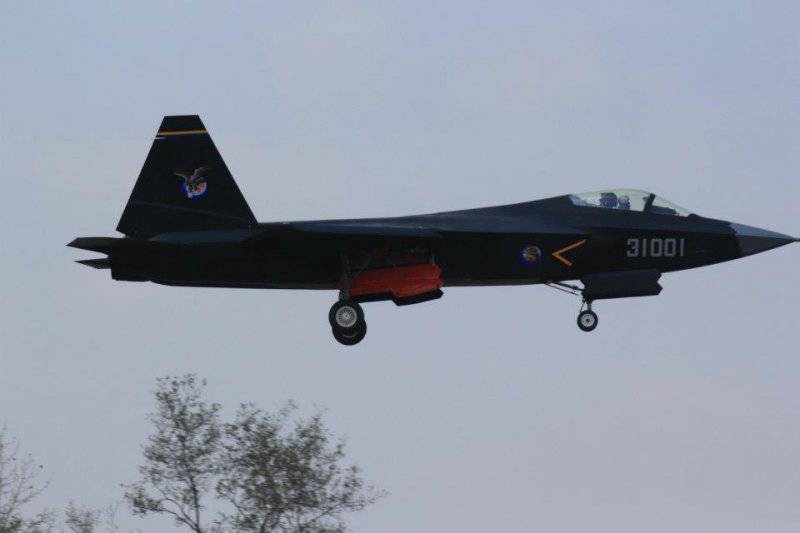 The fourth-generation Jian-31 fighter, developed by AVIC Shenyang Aircraft Corporation, was escorted by the Jian-31 in the center of test flights of new aircraft, Shenfei, successfully made its first flight. After the successful flight of the first model of the invisible fighter "Jian-11", which was developed by the Chengdu Aircraft Company, China has once again demonstrated its ability to develop advanced fighters.
The wingspan of this combat aircraft is 10.70 m, length - 15.47 m, height - 4.57 m, wing area - 42.7 square. Maximum take-off weight - 27 thousand 215 kg, maximum combat load - 5897 kg.
"Jian-31" is equipped with two turbofans with a double rotary 13A engine, the driving force of each turbofan reaches 8300 kg. The increase in the engine's driving force increased the maneuverability of the aircraft at medium and low altitude, as well as improved the ability of the fighter to take off and land. A combat aircraft is equipped with a controlled air-to-air projectile; in addition, a fighter can accommodate another
weapon
or fuel tanks, has the ability to intercept and assault (that is, it is a fighter-bomber).
Military analysts believe that the Jian-31 is similar to the American F-35 Lightning II shock fighter, together with the Jian-20 it forms a combination of high and low class fighters. Since Jian-31 uses dual front wheels for taking off and landing over short distances, these advantages were demonstrated during the debut flight. There is a high probability that this fighter will become the deck aircraft of the next generation aircraft carrier after the Jian-15.