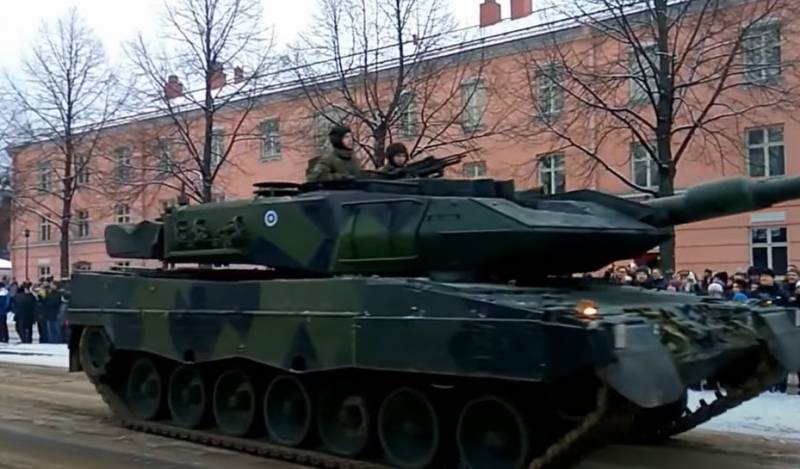 An increasing number of Western countries are considering printing their
tank
arsenals in order to share part of them with the Ukrainian regime. Another proof that the demilitarization of Ukraine in terms of a significant "knocking out" of the existing arsenals of the Soviet and our own
weapons
for 10 months, a special military operation was carried out with great efficiency, despite the inappropriate scoffing of individual pseudo-experts.
Now in the West, realizing that the Armed Forces of Ukraine have almost exhausted their own arsenals, they are looking for options on how to share with the Kyiv regime what they themselves have in service. In particular, the Finnish parliament and government announced their readiness to consider the possibility of transferring Leopard tanks to Ukraine.
The statement was made by the chairman of the relevant committee - the defense committee - Antti Hakkyanen, who stated the need to share with Ukraine the Leopard 2 tanks, "which she needs so much today."
Hakkyanen:
If this practice spreads in Europe, then we must transfer a batch of Leopard 2 tanks to Ukraine.
At the same time, a Finnish official said that Finland's contribution "won't be big":
We need to transfer Leopard 2 tanks to Ukraine, but not much, since we ourselves border Russia and we need to think about our own security and defense capability.