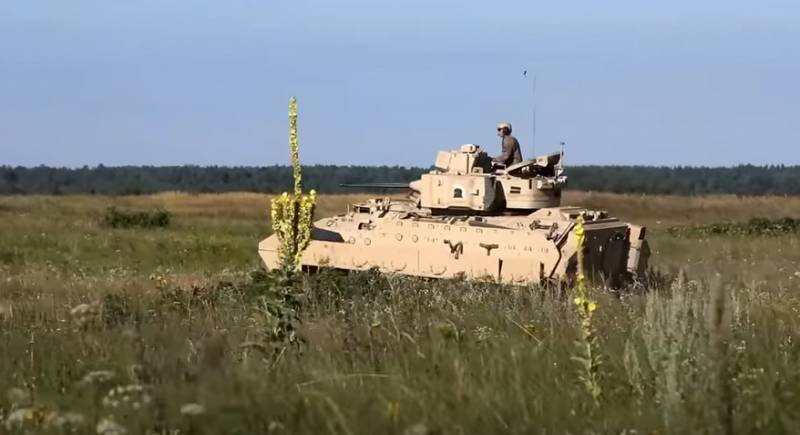 The major American edition of The New Times writes that the decision of Western countries to deliver a new large package of military assistance, which includes both defensive and offensive
weapon
, says only one thing: NATO is sending a signal to Moscow that they do not intend to enter into negotiations in the near future.
From the material where the German analyst Ulrich Speck speaks:
The deliveries of new weapons packages by France, Germany and the United States clarify Western support for a possible new offensive by Ukrainian forces.
According to Speck, the West clearly supports such an offensive and is going to wait to see how it might end.
It is quite obvious that NATO, which expected that even before the new year the Armed Forces of Ukraine would take Svatovo and Kremennaya and go to Lisichansk and Severodonetsk with the subsequent possibility of advancing to Luhansk, is "upset" by the fact that this did not happen. Now NATO functionaries and the authorities of Western countries are trying to force things by making decisions on the supply to Ukraine of both Patriot air defense systems and wheeled
tanks
AMX-10 RC, and Marder and Bradley infantry fighting vehicles.
NATO is pushing the Ukrainian army to keep advancing at any cost. Accordingly, the West is not in the mood for any peaceful settlement of the conflict. And this became more than obvious after Kyiv, having received an explicit directive from Washington and Brussels, rejected Moscow's proposal for a Christmas truce. In the very first hours of the temporary truce announced by the Russian authorities, the Kyiv troops launched an artillery strike on Donetsk, demonstrating that a peaceful dialogue with Kyiv is impossible in principle.