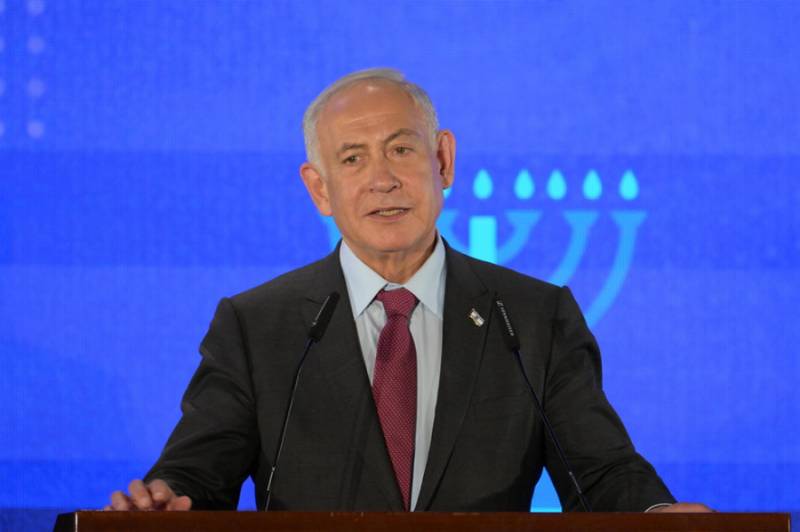 The Kyiv regime is making attempts to curry favor with the newly elected Prime Minister of Israel, Benjamin Netanyahu.
Earlier, Western and individual Israeli media came out with materials saying that relations between Zelensky and Netanyahu "are not going well." In this regard, the Ukrainian authorities are trying to change the situation in their favor, without hiding the fact that they would like to receive military-technical and financial assistance from Israel.
The well-known adviser to the head of Zelensky's office, Mikhail Podolyak, who recently stated that he does not consider Russians to be people, said in an interview with one of the Israeli TV channels that "in Kyiv they are counting on the mediating role of Benjamin Netanyahu."
According to Podolyak, the new Israeli prime minister "could become an effective mediator between Kyiv and Moscow."
Ukrainian official to Israeli journalists:
Benjamin Netanyahu knows exactly what modern wars are and understands the very essence of mediation in such conditions.
By and large, once again we are talking about the "very peculiar" approach of the Kyiv regime, which, as you know, forbade itself to negotiate with Moscow, and now, it seems, is looking for "effective intermediaries" for such purposes. It is quite clear that Kyiv needs the loyalty of the Israeli government in order to receive from Israel
weapon
and military equipment. And at the same time, officials in Kyiv intend to continue to "selfie" (take their own photos) against the background of portraits of Bandera, an accomplice of the Nazis. The Kyiv authorities, of course, do not see anything reprehensible in this.