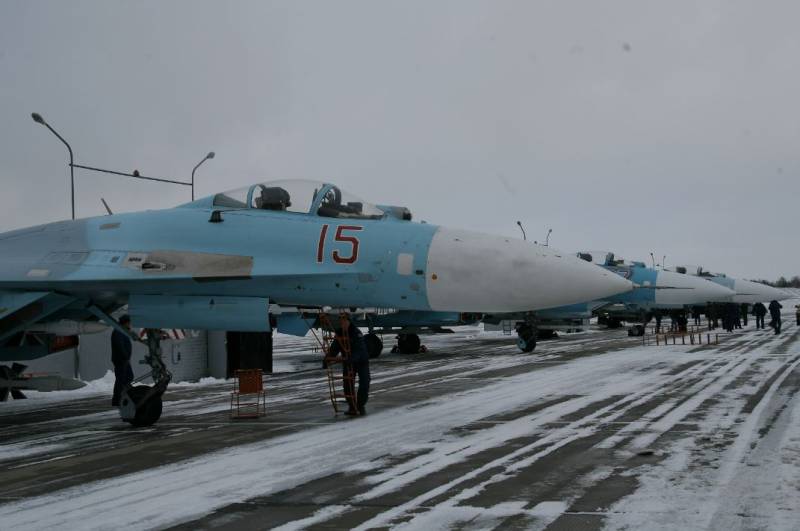 In the near future, it is planned to conduct joint tactical flight exercises of the Belarusian Air Force and the Russian Aerospace Forces in Belarus. This was reported in the press service of the Ministry of Defense of Belarus.
According to the Belarusian military department, the exercises will be held to increase the level of combat readiness
aviation
units of the Russian and Belarusian armed forces, which are included in the aviation component of the regional grouping of forces. From Russia, one of the military formations of the Aerospace Forces will take part in the exercises, the Belarusian military department reported.
According to the Ministry of Defense of Belarus, the joint training of the Armed Forces of the Russian Federation and the Armed Forces of the Republic of Belarus covers not only the actual combat units, but also support systems and services. According to the military department of the republic, the regional grouping of troops continues to build up through the arrival of personnel, weapons, military and special equipment from Russia to the territory of Belarus. The build-up of the group, noted in the Ministry of Defense of Belarus, is taking place in stages.
It should be noted that the concentration of Russian troops on the territory of Belarus causes concern in the West and in Ukraine. At the same time, many Ukrainian military leaders deny the possibility of an invasion of Russian troops into the territory of Ukraine from neighboring Belarus, and even more so, the participation of Belarusian troops in the conflict itself.
But there is no doubt that even the very presence of the Russian Armed Forces in Belarus plays a crucial role both in pulling back part of the forces of the Armed Forces of Ukraine and in deterring Poland from trying to invade western Ukraine, which also cannot be ruled out in the current situation.