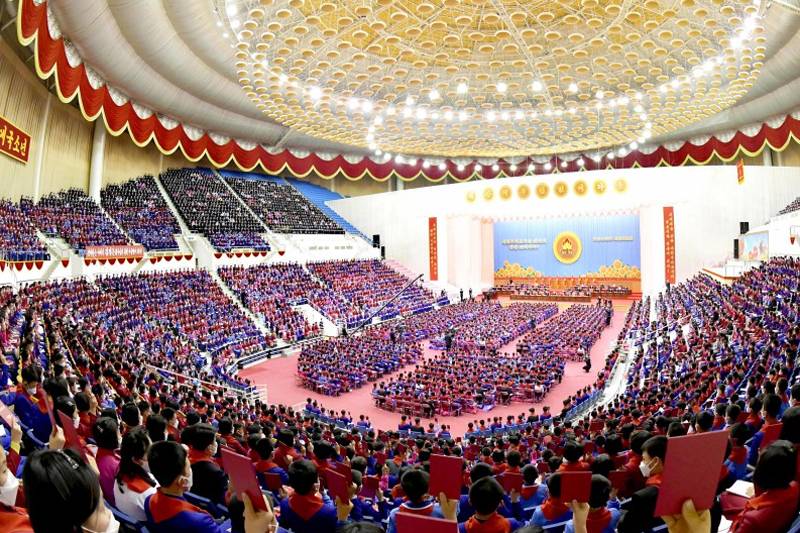 According to the South Korean news agency Yonhap, the South Korean Ministry of Defense said that attempts by Pyongyang to use nuclear
weapons
lead to the collapse of the regime of Kim Jong-un. This is how Seoul reacted to the North Korean leader's recent statements regarding the mass production of nuclear warheads and the creation of new ballistic missiles.
Recall that Kim Jong-un, in his statement before the New Year, speaking to party members, called South Korea an obvious enemy, and its authorities are puppets, which is pushing Pyongyang to build up its nuclear missile power.
The South Korean Ministry of Defense believes that if the authorities in Pyongyang go for the use of nuclear weapons in any form, they will sign their own verdict, the newspaper notes.
Seoul also accused Pyongyang of being ready to start a war, and also called on the DPRK authorities to abandon the development of nuclear weapons and return to the press of their reduction, as only this would improve the lives of the people of North Korea.
It should be noted that if Pyongyang renounces nuclear weapons, the ruling regime will definitely fall, since, perhaps, only it prevents the West, led by the United States, from doing the same with Pyongyang that they once did with Belgrade, Baghdad or Libyan Tripoli.