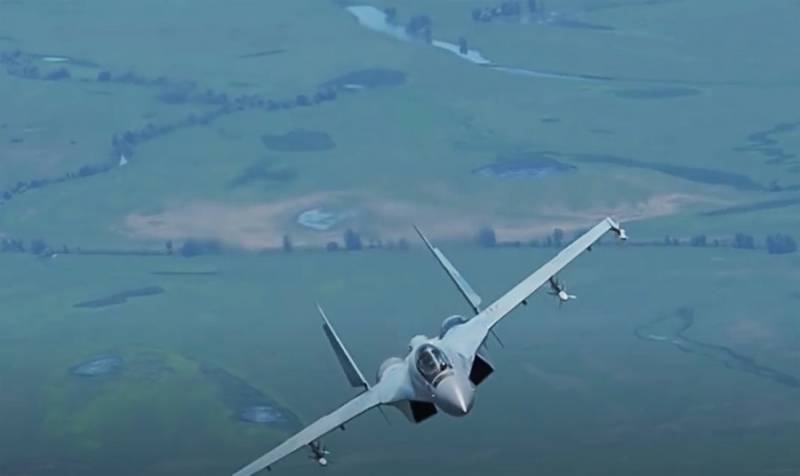 In the zone of the special operation, the Russian Su-35S fighter during combat patrols showed an unprecedentedly high result, shooting down two planes and two helicopters of the Ukrainian Air Force.
According to the Telegram channel
Fighterbomber
, this case is one of the best ever
history
world combat
aviation
. Everything happened within two hours. Ukrainian Su-24 and MiG-29 aircraft and two Mi-8 helicopters were shot down using just four missiles - one for each enemy aircraft. By and large, there really is a record set during the battle in the recent history of combat aviation. And this record belongs not to the mythical Ukrainian "ghost of Kyiv", but to a real Russian pilot who piloted the Su-35 fighter.
Meanwhile, the transfer of combat aircraft of various modifications to the Russian Aerospace Forces continues. During the last week alone, two Tu-160 supersonic intercontinental strategic bombers, four Su-57 fighters and three Su-34 bombers were handed over to the troops.
Also, the long-range aviation forces of the Russian Aerospace Forces received another missile carrier-bomber Tu-22M3. On the aircraft transferred by the Tupolev concern, the latest complexes were reportedly implemented, aimed at improving combat performance.
For 2023, the defense enterprises of the aviation industry received a state order for the manufacture of an unprecedented large number of pieces of equipment.