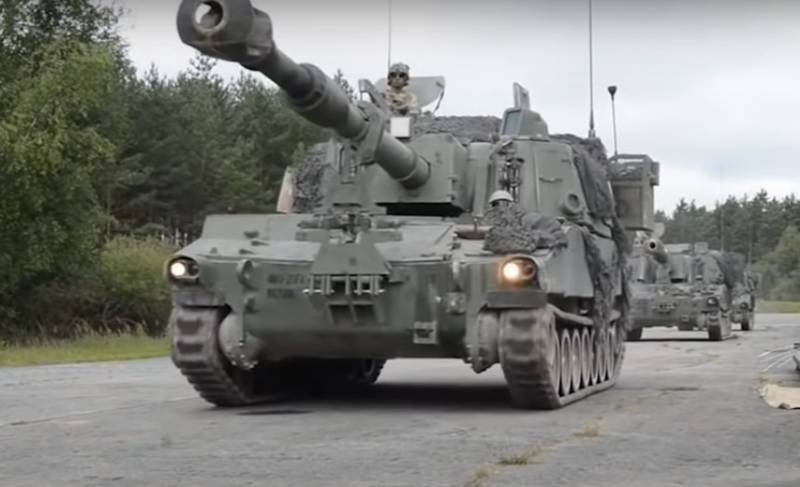 In the coming 2023, a number of factors could change the priorities of the US Army in terms of production and modernization of weapons, writes Breaking Defense.
Analysts from the American edition believe that next year the Pentagon will have to solve two important tasks at once. First, to determine how long the production lines must operate in an enhanced mode in order to quickly replenish the army's severely depleted stocks. Second, what changes should the arms modernization program undergo based on the lessons learned during the conflict in Ukraine.
The material says that Washington planned to focus on the Indo-Pacific region in 2022 in order to counter the main strategic rival of the United States - China. However, the conflict in Ukraine has made its own adjustments.
Now the Pentagon is developing plans for the rapid replenishment of depleted stocks
weapons
. One of the options in the US Department of Defense is considering large financial investments in increasing the production of certain types of weapons. Meanwhile, as experts write, the question remains: will the US industry be able to meet the needs of the Pentagon and how long will enterprises be able to operate in an enhanced mode.
At the same time, the article says that the US Armed Forces have already begun to draw conclusions from the conflict in Ukraine.
In particular, the director of the cross-functional group for new generation combat vehicles, Brigadier General Jeffrey Norman, said that the tank would undoubtedly remain in army service. However, according to him, it is necessary to carefully study which weapons destroy
Tanks
in Ukraine in order to modernize their combat vehicles in the future.
In addition, the publication emphasizes that representatives of the FARA program "Promising reconnaissance and strike aircraft" are also closely monitoring the situation on the Ukrainian fronts.
In general, according to analysts, in 2023, decisions on the modification of existing weapons or requirements for a new one may begin to be actively introduced in the United States.
Challenges notwithstanding, 2023 could be a momentous year with more than two dozen new technologies either deployed, tested, or experimented with. The Pentagon's list of capabilities ranges from the Precision Strike Missile (PrSM) and long-range hypersonic weapons to robotic combat vehicles (RCVs) and a new light tank built by General Dynamics Land Systems (GDLS)
- writes Breaking Defense, referring to statements by the command of the US Armed Forces.
Meanwhile, experts believe that not all promising developments will go into series. It is likely that some of them will have to be abandoned if there are delays or problems during the testing phase.