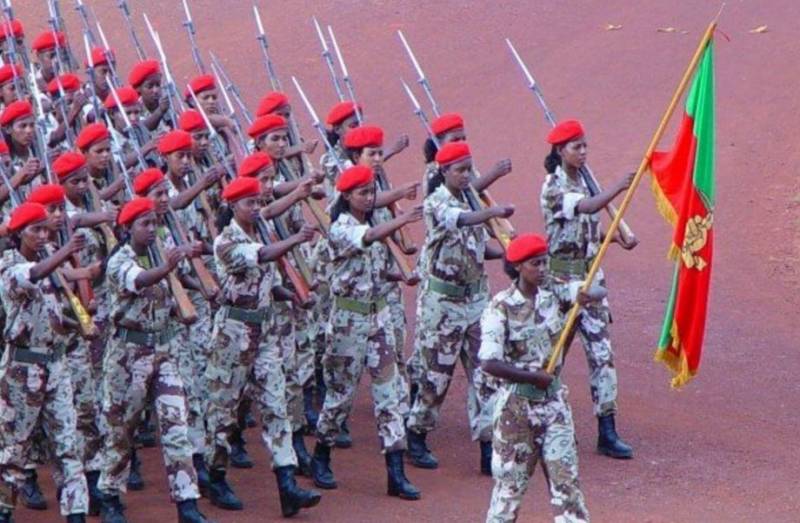 In Ethiopia, the withdrawal of units of the Eritrean armed forces from the territory of the province of Tigray in the north of the country began. This is reported by Bloomberg, citing its own sources in the region.
The Eritrean Armed Forces have been in Tigray since the end of 2020. They entered the territory of the Ethiopian province in order to help Ethiopian government forces in suppressing the uprising of the Tigray Popular Liberation Front (TPLF). Together with the Ethiopian troops, the Eritrean army participated in operations against the rebels.
However, in November 2022, the Ethiopian government signed an agreement with the Tigray Popular Liberation Front to cease hostilities. According to this document, within a few weeks, the armed formations of the Tigray rebels must surrender
weapon
. After that, the work of banking and telecommunications organizations suspended during hostilities will resume in the region. Also, humanitarian aid for the local population will be delivered to Tigray.
Over the past two days, Eritrean soldiers have left the towns of Shir and Adwa, located near the Eritrean border, in trucks.
At the same time, the leadership of the province of Tigray states that they do not have information about the complete withdrawal of all Eritrean units from the territory of the region. The Ethiopian authorities have not yet commented to the press.
Recall that the war in Tigray began in November 2020. The Ethiopian authorities have accused the Popular Front for the Liberation of Tigray of attacking the base of government troops. After that, Ethiopian troops were introduced into Tigray, but the rebels managed to capture the administrative center of the province, the city of Mekele. Then the fighting either stopped, then flared up with renewed vigor.
At the heart of the conflict in Tigray are inter-ethnic contradictions and the struggle for dominance in multinational Ethiopia. The province of Tigray is located in the far north of the country, 96,55% of the population is made up of the Tigray people.