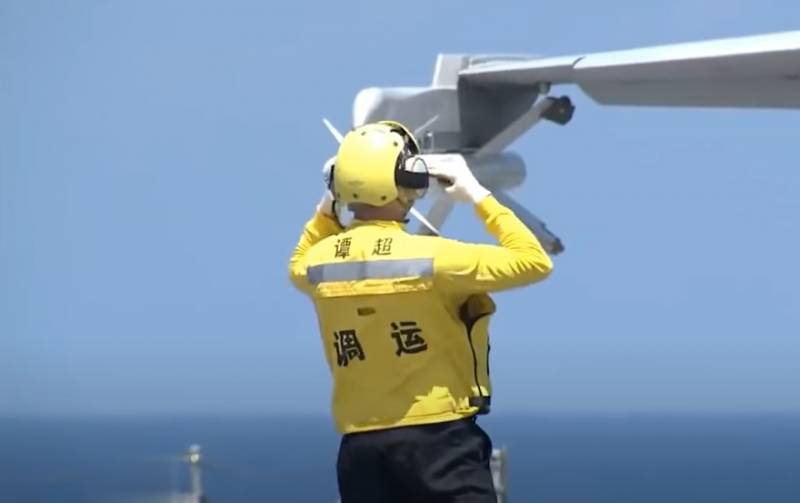 The Chinese aircraft carrier strike group, led by the Liaoning aircraft carrier, entered the area of ​​the so-called responsibility of American troops on the island of Guam for the first time. This island does not belong to the United States, but in fact is a territory occupied by American troops in the Pacific Ocean.
Information about the appearance of a Chinese strike aircraft carrier group in the Guam area is provided by the media resources of Japan, the United States and China itself. The Chinese press notes that the Liaoning aircraft carrier (the former Soviet aircraft carrier of project 1143.5) with several escort ships "turned out to be near a key military logistics hub north of Guam.
The joint headquarters of the Japanese "Self-Defense Forces", having recorded the passage of the Chinese AUG near Guam, reports that in addition to the Liaoning aircraft carrier, the battle group includes such warships as the Type 054A Zaozhuang frigate, the Type 055 Wuxi destroyer, the Type 052D Chengdu destroyer, as well as the Type 901 Hulunhu integrated supply ship.
During the time the aircraft carrier was sailing to the Guam region (and this is from December 17), more than 250 takeoffs / landings of carrier-based aircraft were made
aviation
.
A Chinese carrier group approached the US-controlled island of Guam for the first time in
stories
.
In this regard, such a step can be regarded as a demonstration of the military strength of the PRC, as well as a kind of response to the systematic appearance of aircraft carrier strike groups near the coast of China, including the island of Taiwan.