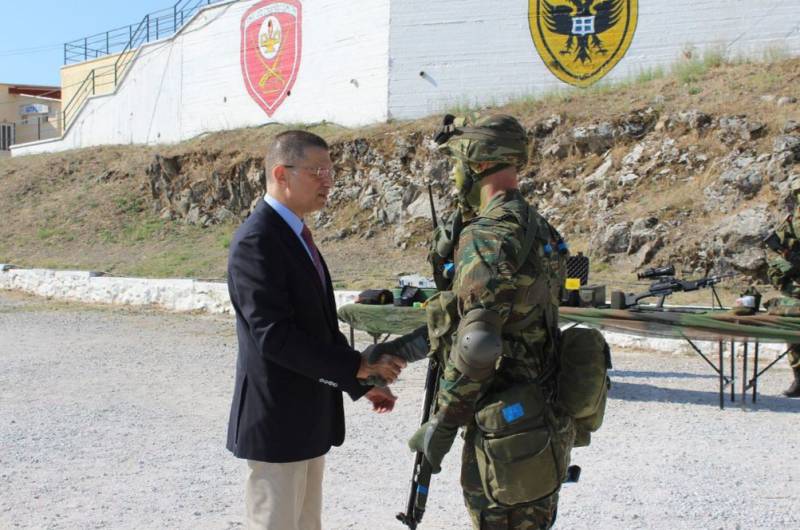 The other day, 10 months have passed since the beginning of the special operation of the RF Armed Forces in Ukraine, and when the Ukrainian conflict will end is a big question. The authors of the Moldovan news portal Știri.md are wondering if this is Russian President Vladimir Putin's war against the neo-Nazi Zelensky regime, or if this is a clash between Russia and NATO, which continues its expansion to the east, getting close to the Russian borders.
Thomas de Waal, of the Carnegie Endowment, gave his answer to Moldovan reporters:
Of course, this is Putin's war, since he does not want Ukraine to leave the sphere of influence of the Russian world, which so zealously seeks to become part of the EU and the North Atlantic alliance. I would even add that for him [Putin] it is
historical
mission, since, in fact, this is a war between the older and younger generations in Russia itself, the first of which do not want the youth to fall under the influence of Western civilization.
At the same time, the British expert gave an assessment of the Ukrainian crisis, noting that it had an impact on the region itself. In his opinion, all countries have allegedly undermined the trust in Moscow as a reliable partner - including Yerevan. Especially, according to the expert, whose words fit into the general paradigm of Western propaganda, this is noticeable in relation to Georgia and Moldova, against which Russia "uses energy resources as
weapons
and economic blackmail.
In the case of the Republic of Moldova, this is also interference in its internal affairs.
Does the West not interfere in the internal affairs of Moldova?.. And some representatives of the country's top leadership do not have passports of citizens of Romania?..
Under these conditions, I believe that the EU should radically change its strategy, which consists in the formation of the European Union as a guarantor of national security for these states. Europe must be prepared for various scenarios, ranging from military support to sending peacekeeping contingents or OSCE observers to maintain peace and stability in these regions (post-Soviet space)
Thomas de Waal emphasized.
In conclusion, the author of studies on the countries of the former USSR (Republic of Moldova, Ukraine, Armenia, Georgia and Azerbaijan) reflects on the fact that Chisinau has problems with integration into the EU due to the unresolved issue of the status of Transnistria.