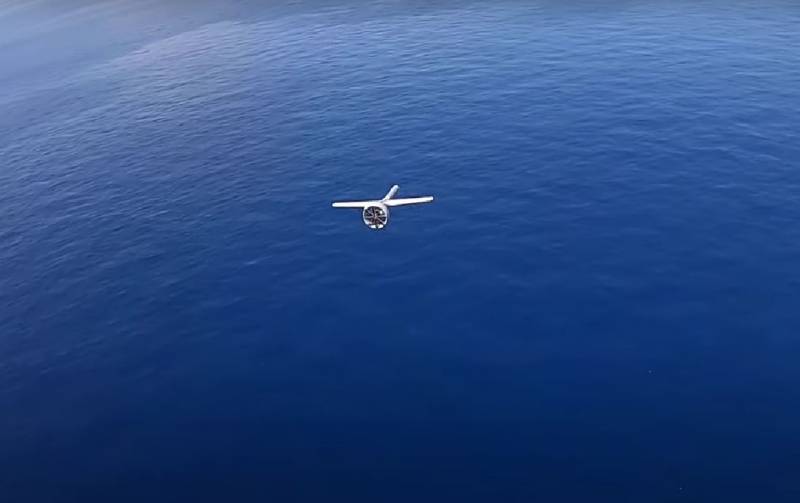 Unmanned aerial vehicles (UAVs) can be used to deliver cargo to warships in motion. This was once again confirmed by the demonstration of the capabilities of the sea
aviation
US Navy.
Several unmanned aerial vehicles delivered cargo weighing 22,68 kg to the Navy ships. Unmanned aerial vehicles of Skyways Air Transportation, Inc. and Martin UAV have flown between ships and between ships and shore over a distance of more than 370 kilometers.
For the successful delivery of cargo to ships, it is necessary that the UAVs be able to perform vertical takeoff and landing, which will allow them to land and take off from any deck of the ship. Also, launching them should not be too technically difficult.
Logistics issues are becoming increasingly important in the face of growing competition between powers in the oceans. Since American warships operate today in almost all areas of the oceans, the use of unmanned aircraft is extremely important for the US Navy.
But now the main part of the logistical tasks is still assigned to helicopters and tiltrotor aircraft of the US Navy. However, their flights are much more technically complex and expensive than using drones.
Colonel Victor Argobright, head of the small tactical unmanned aircraft systems program, notes that the US military is enthusiastic about the future of unmanned aircraft. Now command
fleet
determines in which directions unmanned aircraft will have the greatest demand.